Our football season is over! And while this is, of course, quite sad because it means that neither of my boy's teams made it further into the play-offs, it is still worth noting. Of course basketball practice starts on Monday. But today is Friday... and football is, as I repeat, OVER. Just saying.
We (13yo, 10yo, & myself) were supposed to be at Homeschool Day at
Six Flags Magic Mountain
today, but JoJo is not feeling well so I sent the boys off with some friends and stayed home with 8yo and JoJo. Once upon a time, this would have left me feeling quite left out... but after my
last trip
to Six Flags (which was followed by multiple doctor and cardiologist visits), I'm feeling a little relieved.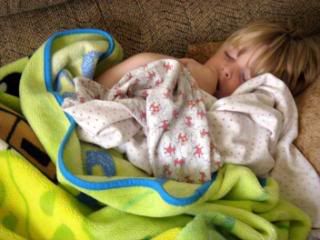 Not that I'm relieved that my son is sick. No, that wouldn't be right (although I must say that they are awfully quiet when they are sick which isn't such a bad thing if you know what I mean). I just don't mind missing the rides this time.
Poor little guy... quietly sleeping in the afternoon. Big Brother was kind enough to play some x-box with him when he got a bit antsy. (Wasn't that sweet.) And I found out that there's daytime TV on for grown-ups! When I realized that I was alone in the room watching Drake & Josh, I was able to get my hands on something I almost never see... the coveted remote control. Since I am a woman of great depth and learning, I quickly delved into The E! True Hollywood Story. I am always seeking truth so the fit was a natural.
Anyway, I did do some heavy cleaning this morning to relieve any guilt that may come my way as I settled into a day of doing not much else at all. My day of quiet... did I mention the quiet?
I've been working on Mrs. Greenjeans but I must admit to being more than a bit concerned. The top seems to fit well... but the bottom... well, I'm counting on the magic of blocking to free the ribbing. Part of me is afraid to keep going... I'm dying to start some fair isle mittens because, well, obviously I'm needing those as our temperatures drop into the 60s... but I just can't bring myself to stop between sleeves. Do you know if I can block before I add the ribbing around the front and neckline? At some point I'd love to get an idea of this is going to work before I commit too much more time.
Animal Planet... I am now in a room with a sleeping child watching dung beetles. Do you have any idea how long it takes me to realize these things?
Oh! If you, like me, have been a bit concerned about the content and developments on House this week... check out this
clip
from next week's episode. Click next to "VIDEO" on Wilson's picture. I found it great for a laugh and some hope. Hope for the show that is... because that's what's really on everyone's mind isn't it?