How far will a gal reach for an excuse to buy yarn? Was it the opportunity to knit with pink? The cute little Petal Bib pattern in my new
One Skein
book? I know it couldn't have been a legitimate need for a gift for a friend who's about to have her first baby... heck, there's Toys R Us for that. What was it that drove me to knit a burp rag? It could've been nothing short of the desperate need for an excuse to buy yarn.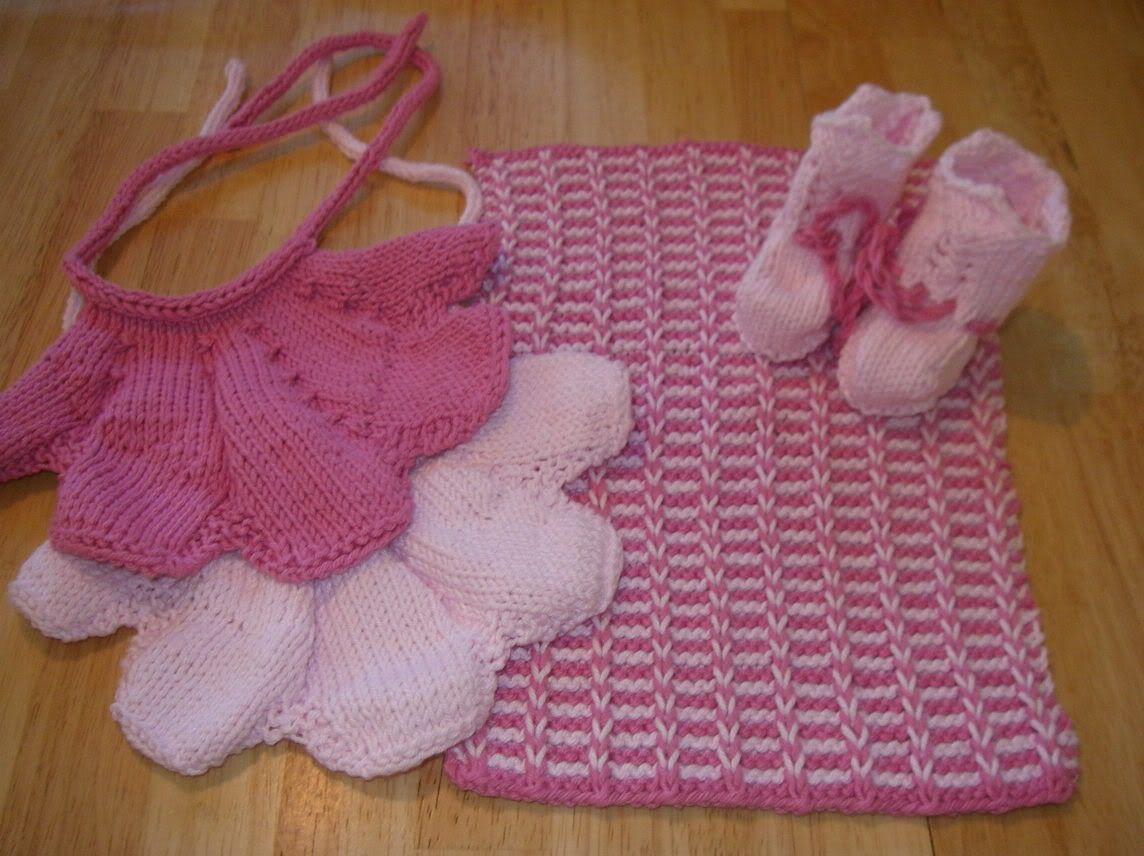 I will say that I'm pleased with the results. The petal bibs and booties (Fiber Trends CH-36) were both fun, quick knits. But that burp rag... that burp rag... Oy vey! I think it took longer to knit than all the other items put together. But this may have been due to the fact that I never knit more than 2 rows without getting distracted by something else. It took sheer determination (and a good movie) to get through the 2nd half. I don't know why, I liked the pattern and the results... should've been a quick easy knit but... it's a burp rag... I was handknitting a burp rag (not that there's anything wrong with that). I just have other things I'd rather be knitting. Rusted Root, Gedifra sweater, Lorna's Seaside Socks, Allhemp Tee, Marilyn's Not-so-Shrunken Cardigan, the new Blue Sky Cropped Cardigan... I could go on but you get the idea. Anyway, the burp rag is from Mason Dixon Knitting , which I love... it was just me... really. The yarn is Rowan Handknit Cotton.
Moving on, Rusted Root progress...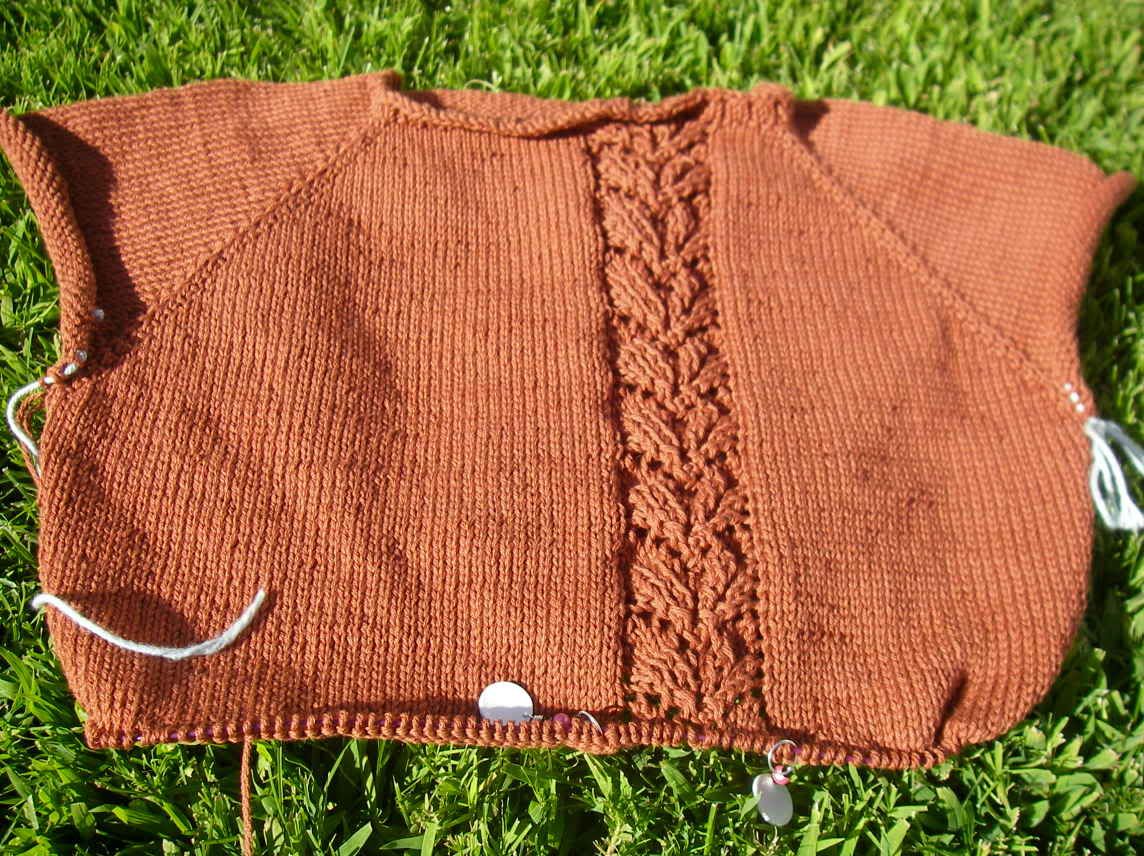 And some new sock yarn (ya know... for my sock yarn drawer)...
Well, I had a busy day today featuring a couple hard-fought games of Memory with 3yo, a family game of Sponge Bob Life and I even learned to use e-bay to sell things. Did you know you can actually sell things there and not just buy? And it doesn't even take some sort of computer degree to figure out how to do it! So I spent the rest of my afternoon taking pics and posting stash on e-bay. Whew - what a day... guess it's time to hop over to pizza dot com and order some dinner. Hey - I have to make sure I leave some time for knitting today! :)