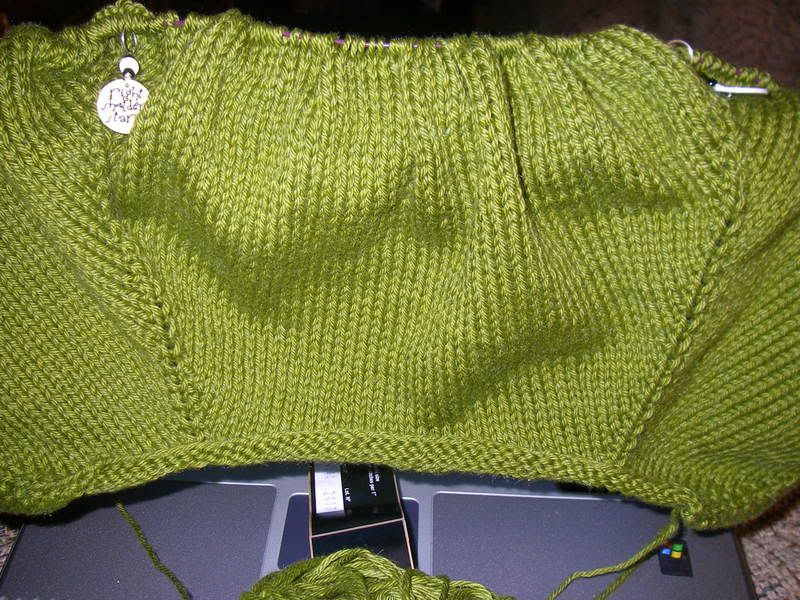 don't have much time... gotta knit! I joined this SKB KAL thing ya know so now I *have* to knit! I mean, I'm a part of something bigger than me... I'm one of the gang... people are counting on me... waiting to see my pictures... I don't want to lose... can you lose a KAL? I mean I'm not trying to win... that would be silly of me... I mean some people have already finished. I just don't want to be a slacker... will they talk behind my back if I don't have progress photos soon? See it here? Doesn't my computer make a great model? I don't think it's a KAL ready photo yet though. Gotta keep knitting.
I'm actually so excited about this KAL that look what I did...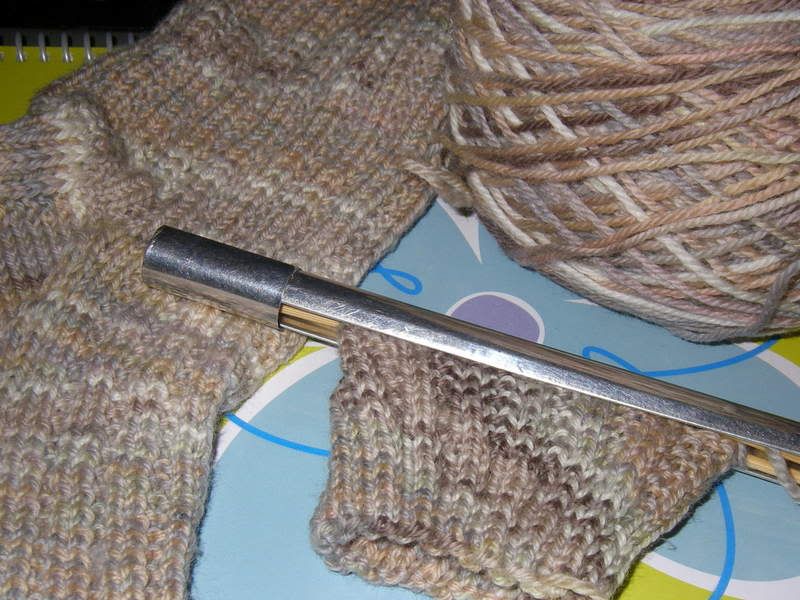 I finally started the 2nd sock to go with the first sock I ever knit. (Second sock syndrome hit early on for me.) Love my Lorna's Laces! And if you're counting, yes, that's three projects I've cast on in the last few days and I feel better than ever! Yep, this is what knitting is supposed to be like!
But before I go, mail call...
I *had* to order some size 2 Brittany Birch 5" dpns (my faves) so since I was paying shipping I figured I might as well order another hank of
Fancy Image
Hand-Dyed DK sock yarn... ya know, since I was paying the $3.95 anyway.
Back to the needles.