Football in the morning...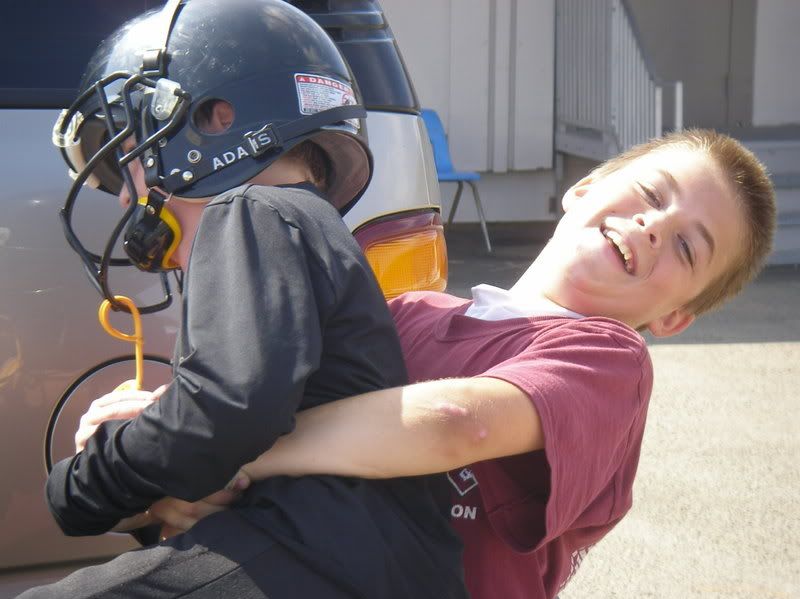 Football in the evening...

Lousy picture but you get the idea... it's dark, it's late, it's time to go home.
Too bad I didn't take a picture at the grocery store, then my whole day would be recorded. Actually I did get 2 hours of knitting time while most of the boys were at an out of town game in the middle of day but that doesn't really count because when my time was up I realized that I had made a mistake on the 2nd row of the lacy cabled sleeve I was working on and had to frog all the work I'd done. (Yeah - we won't talk about that anymore.)
Good news is that my knit in the round Allhemp6 Tee is the perfect project for idle hands during sporting events!