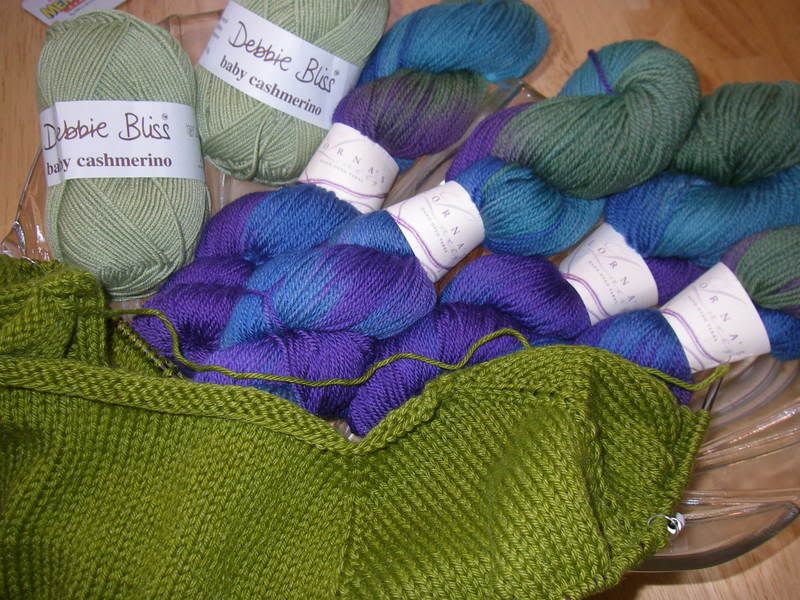 What can I say? It was the week of knitting monogamy that weakened my resolve... just when I hit bottom and was really anxious to move on, my pal Julie calls me and says, "I want to buy some yarn! Let's make Ella, let's make Lady Eleanor with that great Silk Garden on clearance at Webs! Will you come to the yarn store with me? Let's shop!" Now you just tell me how any dedicated knitter could possibly resist such enthusiasm? How could I not be there for a friend in need?

So here we have some Lorna's Laces Shepherd Sport in Lakeview for Knitty's Ella (she got some gorgeous Gold Hill) and the beginning of my SKB. Oh, and a couple of balls of DB Baby Cashmerino for some socks.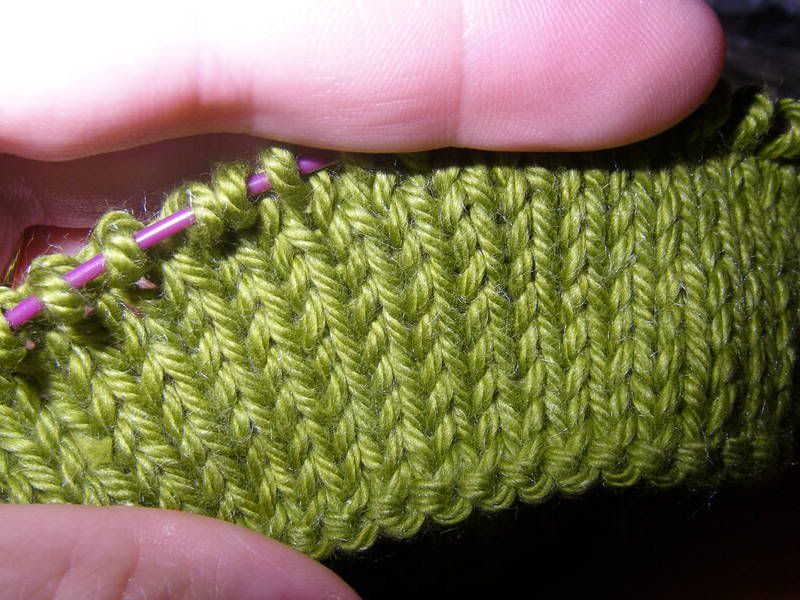 I had to start the SKB because I jumped in on the SKB Knit-A-Long. I've never done a KAL before so I thought it would be fun. The gals have been making some gorgeous sweaters! And look, I even swatched! Yep, that would be about the extent of any swatching I do. My general non-swatching technique is to go down a needle size (apparently I knit loose) and just start knitting and measure after a few inches. Sure, it's a bummer when I'm off and have to rip back but it works more than 50% of the time and feeds my need to start a project *now*.
Yes, I know the "rules"... I know how important swatching is... I know that it will "save" me time in the long run. But if I were to play by the rules, it may be days of swatching, washing and blocking before I get to start knitting! The waiting would do me in! Anyway, you all have my permission to publicly humiliate me when my SKB doesn't fit due to gauge issues, shrinkage, or stretching.