As promised...
Gedifra Top Soft Sweater
10 - 12 balls of Gedifra Top Soft
(This one is definitely a keeper!)


Blue Sky Cropped Cardigan
Knit Picks Andean Treasure in Granite
(just over 8 skeins)
Modifications: chose (ahem) to start ribbing towards bottom of sweater instead of under bust as pattern suggested.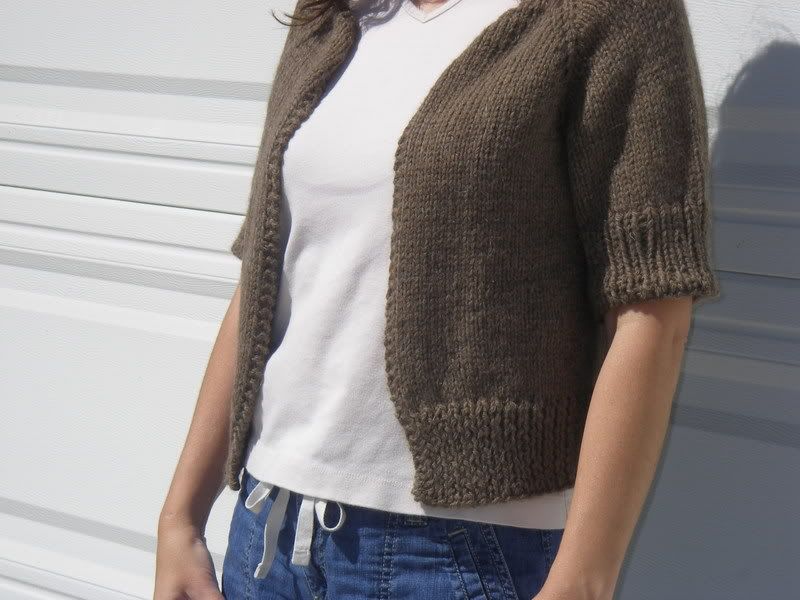 On the way...
A "swatch" for Knitty's Viveka that is turning into a sleeve since my gauge was spot on. Knit with Debbie Bliss Cashmerino Aran. (This yarn is heaven to knit with!)
Some Cascade Pima Silk in Pistachio (I think) for Stitch Diva's Simple Knitted Bodice. Do you think it will come with the model's long hair and svelt shape as well? I'm guessing some modifications might be needed along the way but it will make a great Christmas party sweater!
Now I must go and read The Horse and His Boy to my children to enrich their day and lighten my knitting/blogging guilt.
I guess now I just need to figure out a way to step into Narnia myself so I can work my way through some of my never ending project list while my absence goes undetected by my family.