It's Darth Tater Head! (I just love this!)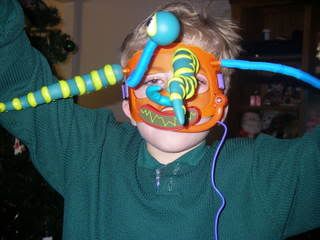 And Alien Giggle mask boy! (Another great find.)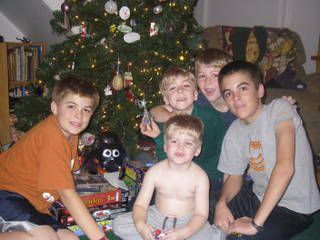 And a crew of very happy, overly tired boys who couldn't get to sleep and managed to convince us that since it was 12:30 AM it was technically Christmas morning and they should open their gifts.
It actually made for a very nice, peaceful morning.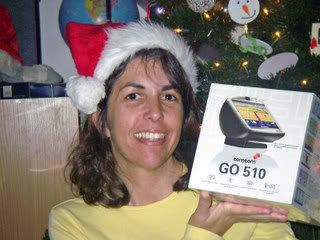 And I have the reassurance of knowing that my husband doesn't want me hopelessly lost next time I try to go into L.A. (I think he's tired of dropping everything to get on his internet map and give me directions every time I travel further than 15 miles from home.)
My oldest son is a human compass and navigator who can get me anywhere by mere inner sense. (Me, I still turn the wrong way every time I leave the doctor's office.) But, he is not always with me so this little Tom Tom should be very helpful... if I can get past my general amusement at it's little virtual map and keep my eyes on the road.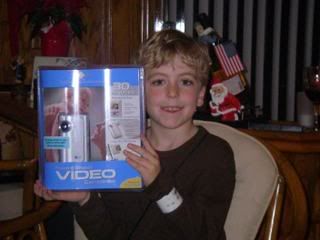 BTW - The title quote was exclaimed by my 7 yo as we pulled up to a particularly spectacular light display last night. I don't know where he comes up with this stuff but he has the most interesting way of expressing himself and now after years of begging he has his own video camera so he can embark on his movie making career. Apparently he has his work cut out for him because so far he has mainly complained that we are much too boring for his movies... we need to be funnier. However he has offered to make a knitting video to air on my blog... this is a kid who knows how to get his foot in the door!