Another movie, a little more "Driving". BTW, this is an incredible documentary on the lives of Jim Elliot, Nate Saint and the other missionaries who died in the jungles of South America. The story is absolutely amazing and the people, both the indians and missionary families, are fascinating. I highly recommend it.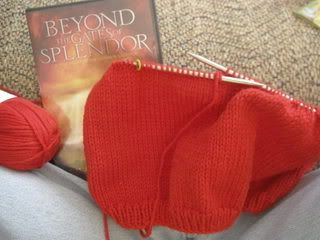 Sahara is almost ready to join in the round! Pictures soon.
And, a glimpse of my morning...