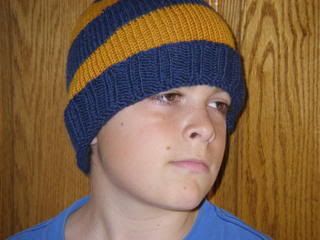 One Rams beanie knit with Karabella Aurora 8 (the perfect merino!) In case it's not obvious from this picture, he actually loves the hat.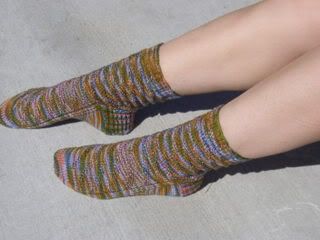 And one pair of RPM socks from Knitty.com knit with Socks that Rock in Dutch Canyon colorway (a fabu sock yarn - super rich colors!)
My little photo shoots usually have to take place in my front yard which brings a multitude of strange looks from the cars I try to ignore driving by. It's like they've never seen someone taking pictures of their socks before - geesh. (I'm still working with my 7 yo on those close up shots.)
Why not the backyard you might ask? Let me show you...
wild boys with baseballs and basketballs hurling through the air...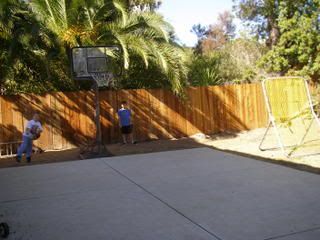 And wild dogs... the one on the left is a giant spastic lab puppy who has been known to eat wool beanies... and missing from the picture is a bouncy little beagle.
Yes I know these last two are terrible pictures but I am literally leaning out of the door to the backyard to take these pictures for fear of being trampled or nailed by a bad throw.