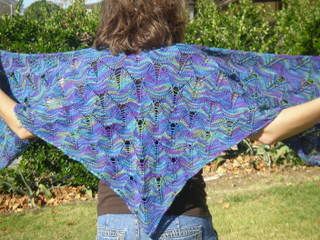 I couldn't wait to post these pictures. Ella is finished and I LOVE it!! I have not taken it off since our little photo shoot a couple of hours ago and just may leave it on to keep the chill off (if there is one) at our Park Day today. (My boys think it looks like a bunch of Pac-Mans - hmph.)
The V-shape really keeps it in place without any fussing. Now I want to knit another shawl or wrap. Any ideas?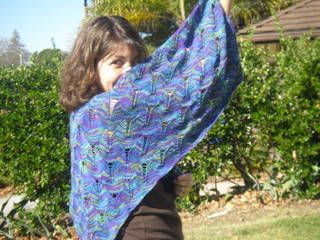 I also finished up the OSU socks for my mom with 2 days to spare before the big game on Saturday. I just don't know what's gotten into me!