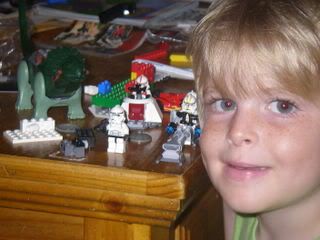 Have you ever had one of those really bad headaches that you just can't shake? Maybe the headache leaves you a little lethargic so you end up wasting hours of your day window shopping on the internet (of course a headache is not a prerequisite for this type of time vacuum). And then you finally get so fed up with the headache that you end up taking the rather strong pain medication that your doctor recently prescribed because you're a human barometer who suffers unbearably with any change in weather? Medication that seems to possibly impair your judgement just a wee bit.
You know what I mean right? Then suddenly it's 1 AM, pain medication and fatigue are teaming up against you, all sense of balance and reason have long gone to bed... and enter Paypal. No wallet to find, no ability to judge value, just a password to remember. Funny how I never forget that password.
At any rate, the headache was Thursday night so I'm figuring that this week will be a good week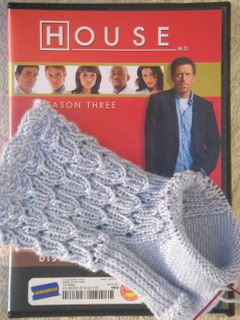 for mail... which will make for some fun blogging... and probably at least a fair amount of guilt. Oh well, you gotta take the bad with the good right?
In other news, the 3rd season of House came out on DVD last week. Yay! So we've been working our way through those. He's been really mean in a few of them (as opposed to his usual charmingly sarcastic self) so I'm feeling a bit disappointed in him. Hopefully he pulls himself together and goes back to his
sexy
shocking self soon.
And... I finished my Katia top! I love it... but I'll have to post pictures tomorrow.
PS... This post obviously has nothing to do with JoJo but he felt that it was important that I include the picture of him with his first very own Star Wars Lego guys.
Oh, as for Ravelry... it may be awhile...
Found you!
You signed up on June 30, 2007
You are #11680 on the list.
1408 people are ahead of you in line.
17038 people are behind you in line.
35% of the list has been invited so far