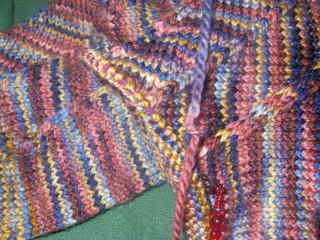 I've been waiting to post until I finished my second Jaywalker. Each day I optimistically think I'll be done by the end of the day but... it's just not happening. Paperwork, lesson plans, laundry, and friends (you know... those non-knitting friends) have kept me busy. And non-knitting life is really quite boring... and not at all why you're here... or why I blog.
However, in a few minutes of perusing, I did find several patterns I like over at
Kpixie
.
From Blue Sky...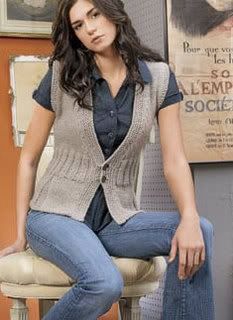 From Lana Grossa...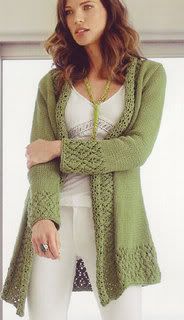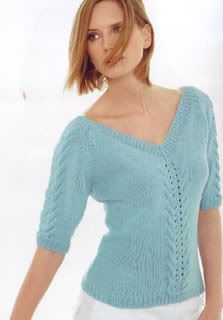 I'm absolutely crazy about the sweater but it wouldn't be cheap... I'll need to wait for a big ol' sale to knit that one. The cabled tee on the other hand, I could knit with some Calmer or Svale from my stash. I'd actually like to knit it in the round and could probably get something close without a pattern... I'm just not big on the whole trial and error thing.


Anyway, on the home front... repeated delays at the docs office led DH to take things into his own hands with the Wy Guy's cast. I've come a long way. There's a time when I would have never allowed this (I like to think I have some control) and now I'm taking pictures.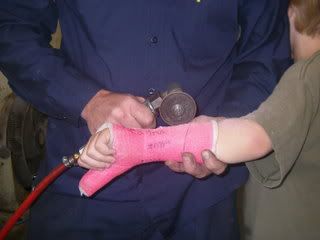 Nothing says trust like a dad with a buzz saw.