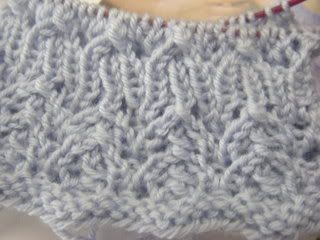 I imagine when you're shopping you are drawn to certain styles... I'm talking about fashion mainly. You may prefer tailored, trendy, high fashion, casual, exotic, classy, etc... but whatever you call it, you probably have a definitive style.
But are you ever repeatedly drawn to another style... one you know just isn't you. You know what I mean. It's the style you bought when you were out shopping one day and decided to just give into that one item... maybe if you're conservative, it's a sparkly gauze gypsy style top or a trendy tight tee with pirate skulls on it... that you are just sure is going to spice up your wardrobe. You know, it's the one item that hangs in your closet repeatedly rejected as you feel you are never quite able to pull it off.
For me it's always the casual layered look. Maybe a cute little skirt with a casual tee and some beads and hip sandals. I like the look that says... I just grabbed this out of my closet... and oops maybe the t-shirt doesn't match perfectly but don't I look positively pulled together? I even have a variety of skirts of varying lengths in my closet as evidence of this appeal.. but the problem is... I never wear skirts and I just feel frumpy when I go for the look I love on others. I
would love to wear a flirty little sundress with a handknit shrug... but I won't. I know it's all in my head... simply a matter of self perception... but I'm just a jeans and t-shirt kinda gal. I like cotton... refuse to iron (this alone rules out a variety of wardrobe choices)... and feel way too girly in flirty little skirts and dresses. Silly I know. But I bet at least some of you know what I mean.
Anyway, take a look at the gal with the lacy socks from Lace Style pictured above. I cast on for those socks today on a whim... the Regia Silk is very pleasant to knit with and I like the pattern... but, really, what am I going to do with cute little lacy socks? I'd like to picture myself wearing a cute little sundress or even the casual white skirt that's tucked in my closet, with a relaxed light blue tee and these socks... with... what? Some little flats I suppose.
But see... here's me. Even with a good shaving of the legs, I'm not going to pull of the look. I'm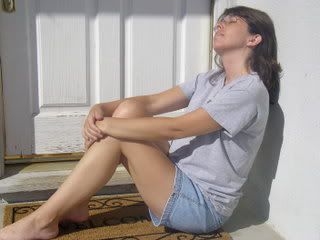 just a no frills gal. I mean are accessories really necessary? So maybe the socks will get a chance with one of my pairs of pocketed capris and a tee and... sneakers? Oy.
Maybe this is why I have all boys... 'cause I'm going to feel totally comfortable sporting these with my levi's to the football games this fall. Yes, I admit it.. I'm a fashion disaster. But I guess it works for me.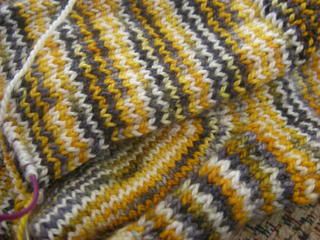 What's hiding in your closet?