As much as I enjoy a good vacation, I really like being at home too. We had a great time and the kiddos are sufficiently worn out. Actually, that's just wishful thinking on my part... they should be wiped out, but they are stubbornly more resilient than I am. Following is a picture heavy post of our vacation...
This is my friend's home.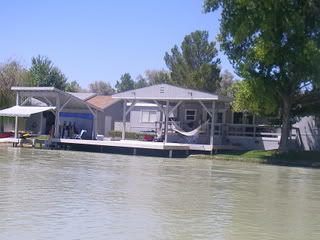 It's a private water ski lake, so it wasn't crowded at all. There was only one other family out there training for nationals next week. Two of my friend's children also compete, so it was fun to watch the practice runs.
The boys enjoyed some canoeing...
Lots of tubing...
Yeah, I know what you're thinking... good thing the cast is waterproof.
And my oldest tried his skills on the wake skate. (He's much more coordinated than I will ever be.)
Of course, this can get tiring...
As for me... what did I do? A little of this...
And a little of that...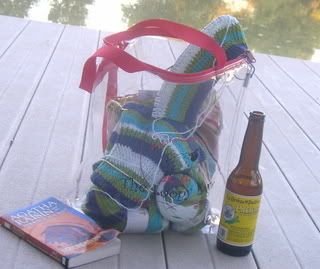 Now off to tackle laundry and data entry for our school paperwork. But first I must find a good movie to subdue my wired children.