Putting aside the endless debates that take place in my mind over what to knit, I stopped thinking and started knitting. I cast on for the Minimalist Cardigan from the fall Interweave with some Karabella Aurora 8 from my stash.
I'm not very faithful to repetitive patterns but this seems to be knitting up pretty quickly on size 7s so we'll see how it goes.
And this yarn cake here...
It's begging to become
Monkeys
. Screaming at me actually. But the needles I need are tied up in other socks so being the patient, disciplined woman I am, this lovely yarn must await the completion of the lacy socks currently on my size 0 circs... or until I break down and cast on with dpns... or by more size 0 circs. Yeah, I know, that's a tough one.
Speaking of discipline, in a rare bout of organizing this week, I discovered this...
Two copies, ordered at two different times, living in different parts of my house totally unaware of each other for who knows how long. I love the
book
. I remember reading it the first time I got it a few years ago. I think I started the second copy but it seemed somehow familiar to me (imagine that). The irony of the title of the book is not at all lost on me either.
So here's the deal... I'm having a contest (also known as a shameless attempt to generate comments). If you are interested in owning the newer unused copy of this book, you must leave a comment sharing the area of your life in which you need more discipline or self-control. Yes, I know that's a personal question but I want to get to know you better. Mine is most likely pretty obvious to anyone who has been to my blog more than once but I'll speak of it in the comments. Meanwhile, here's a hint...
My most recent
Loopy Ewe
purchase which I have been too embarassed about to even post. Dream in Color in "Cool Fire" and ShiBui Knits in "Sand". They are both simply to drool for!
*************************
In a final twist of irony, a "What Book are You" quiz I just found over at
Uberstrickenfrau's blog
revealed the following...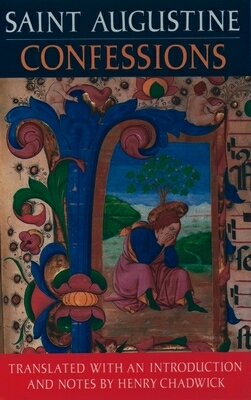 You're Confessions!

by St. Augustine

You're a sinner, you're a saint, you do not feel ashamed. Well, you
might feel a little ashamed of your past, but it did such a good job of teaching you
what not to do. Now you've become a devout Christian and have spent more time
ruminating on the world to come rather than worldly pleasures. Your realizations and
ability to change will bring reverence upon you despite your hedonistic transgressions.
Florida will honor you most in the end.


Take the Book Quiz
at the Blue Pyramid.
*************************
I can't totally argue with the gist of it, but what are these hedonistic transgressions of which it speaks? Hmmm....


Anyway, back to the contest... leave a comment and next Wednesday, Sept 12th, I will do a random drawing for the winner. And if you aren't interested in the contest, at least let me know what book you are!