The highlight of my day....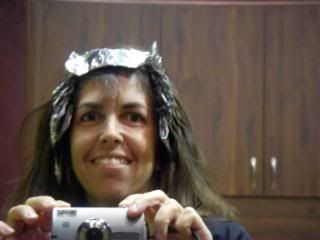 This would be the first time I've ever had anything done in the way of hair coloring... well at least professional hair coloring. I've messed it up myself plenty of times... I've turned my hair orange and my bathroom purple more times than I'd care to admit. And once, with all of the care and wisdom that is inherently present in a teenage girl, I was even successful in completely stripping my hair of all (all) color leaving it a pale peachy white. (I would highly discourage anyone with short term memory issues to carry a commercial highlighter out of the local beauty supply store without detailed written instructions. And if you're under 20 and think you have a good memory, just trust me, the consequences are just too severe to rely on your memory alone.)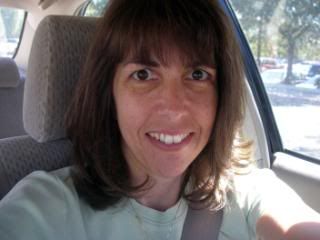 Aside from some shine, I really don't see much of a difference. I guess it's one of those so good, it looks natural things. My hair doesn't withstand the whole beauty treatment thing very well in general so I snapped a picture right away in the car hoping to capture the new* style before it collapsed... but once my hair has been conditioned, moussed, styled, and sprayed, it falls flat pdq.
*I use this term loosely since style changes in my case are usually limited to slight variations in length and layers.
Now I'm on a quest for just the right buttons...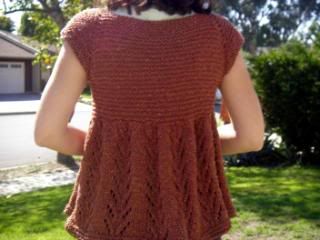 I thought I found them today... they were black. Plain. Very black and plain. Probably the plainest black buttons I have ever seen. I like plain. There were, in a word, perfect... but in a number, $3.85 EaCh! I had to pass. I just couldn't spend more on buttons than I'd spend on a tee to wear under the garment.
I'm not a particularly picky person, but after finding the perfect buttons, I just couldn't settle for any of the fancier, funkier $1.10 buttons. So while Juliet soaks and blocks, I'll track down buttons.
Now I'm off to clean up the house (well sorta... that's kind of an expression I like to use for when I get up and move around) and take care of any loose ends (or missing children) so I'm ready for the best night of TV! Julie are you coming?