I'm here... but I really don't have anything to say. A very odd place to find myself in I assure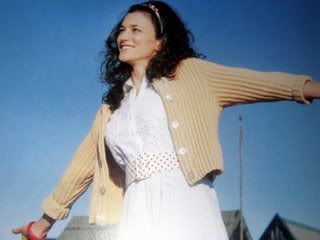 you. So here's the low-down.
My love of my Minimalist Cardigan (even though the weather has limited me to carrying it around the house and occasionally fondling it), has encouraged me to go back and take another shot at Maris.
Nothing quite as exciting as the partially knit back of a sweater, eh?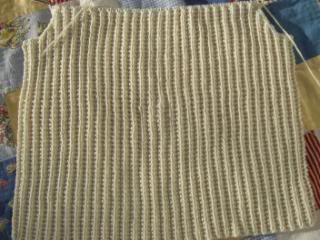 How about a close up. More exciting?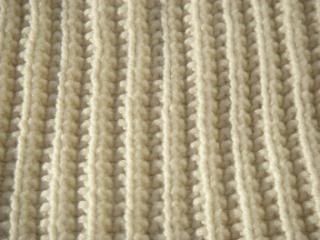 No... guess not.
Juliet is almost done... Monkey 1 is done... and some more yarn from
The Loopy Ewe
came in the mail today. Is it just me or am I in a bit of a color rut?
I'm still not quite sure about my Monkey. I like the yarn... and I like the pattern... I'm just not sure I like them together. And now it's stretched out because, thinking that maybe I just needed a different perspective, I insisted on trying it on my 13 year old son's foot (don't tell anyone, he'll kill me) which, as it turns out, really is bigger than mine (fatter actually, but again, don't tell).
The Caribou & Champagne Louet Gems is for Eunny Jang's
Anemoi Mittens
(they will be smaller for carrying and fondling) and the Cherry Tree Hill was on sale. I think I demonstrated remarkable self control here.
Daniel says hello and snapped this picture for you of his favorite cars.
Yes, you are that special to him. :)
BTW - I'm opting out of the
Aspen Top Down Sweater
I was going to knit so I have a bag of the GGH Aspen for sale over on the
destash
board for a good price if anyone is interested. I could exchange it at the LYS but they don't have anything I'm really wanting right now so I thought I'd try to sell it first.