I had to take my boys to find some shoes without holes after church, and found some for myself as well. So I came here to show you a picture of my cute new shoes... see?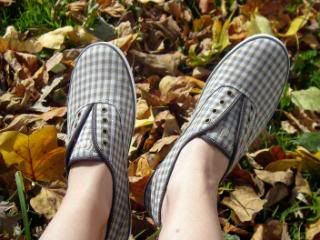 and some of my knitting progress on Poppy...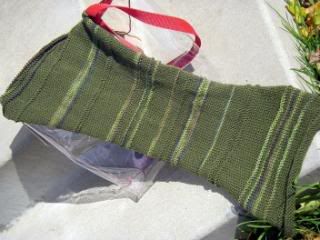 I was going to tell you about our horrible Santa Ana winds and the large branch, the size of a small tree, that landed immediately in front of my car as I was driving downhill at 45 mph.
But, sadly with these horrendous winds which are unusually severe today with gusts over 100 mph, we also get fires. Once the winds start, we know right away it's "fire weather" and expect a fire to break out somewhere, but today they are breaking out everywhere. Here's a couple of views from my front yard and how things have changed over the last hour.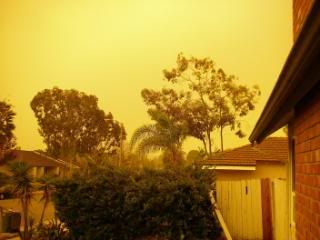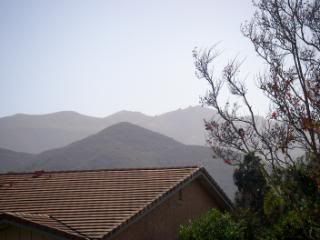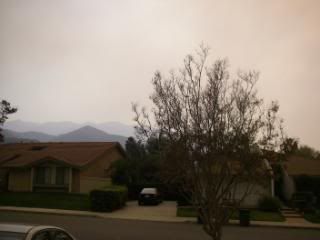 The sun...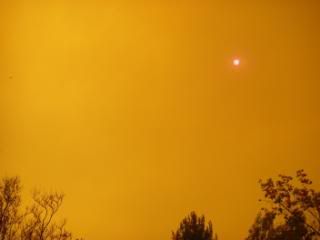 We are not in any immediate danger. This is all just smoke... which is getting worse still. It is settling to the ground, ash is raining down and the wind sounds like thunder.
My shoes and knitting seem fairly irrelevant now... Please say a prayer for the families and firefighters in the fire zones.