24 points in 2 games for the new teen! It was a big day on the basketball courts for our troop of boys... especially the b-day boy. This was a perfect free throw... really!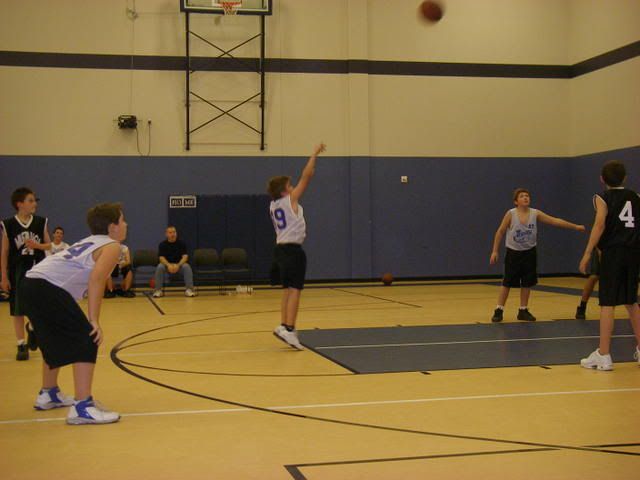 And stealing the show on the 10 & under team was our secret weapon... Dan the Man... a force to be reckoned with for sure. Boy, a foot taller and he'd be unstoppable.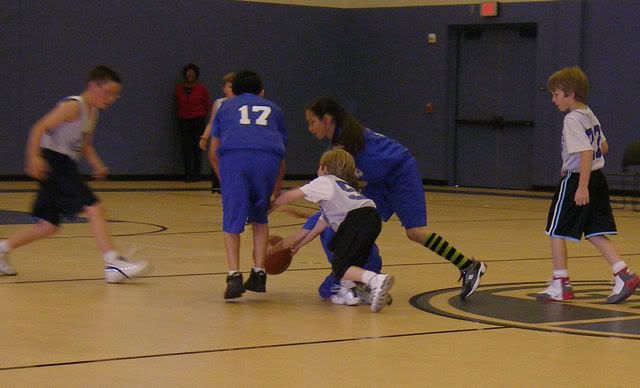 Hard to believe but some of us found the long drive and 6 basketball games a bit tiring...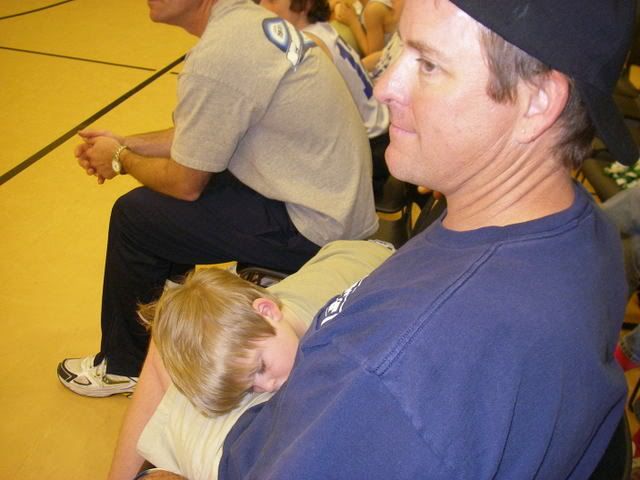 Go figure.
Yes, I still do knit... and yes, I realize that's probably why your here... (I did get a bit done on my yummy So Cal sock from
Kaity
)... but today I mainly enjoyed my boys. :)