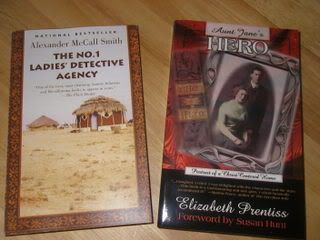 I finally used a gift card I got for Christmas and received these books in the mail today. I chose
The
No. 1 Ladies Detective Agency
and
No Idle Hands
mostly based on the suggestions of
Laura
(she is an avid reader and does a great job reviewing books).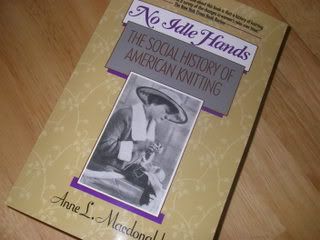 Aunt Jane's Hero was written by Elizabeth Prentiss, the author of the much beloved Stepping Heavenward. I had never heard of this one before but didn't hesitate to invest in it. It says that she was "the youngest daughter of one of the great revival preachers of the early 1880's..." and features recommendations from Elisabeth Elliot, Susan Hunt and Martha Peace on the back!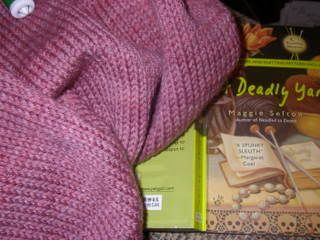 At any rate, any one of these books is sure to be a step up the literature ladder from my current fun read pictured with Wicked. (Gotta love a good knitting mystery.)
Now I have a wonderful stack of books next to my beautiful basket of yarn to look forward to. Yippee!