Well, Tuesdays are much better... kids are calm(er) and I have one bathroom cleared of laundry. And... just to show you that I do still actually knit... here's my progress on
Flair
from Knit and Tonic. I have a couple more rows of seed stitch on the bottom then I can move on to the sleeves. This is going to be a great addition to my wardrobe.
And now, because I'm quite sure you're all just dying to hear my opinion, I thought I'd share a bit more about one of the books I received yesterday...
I love to collect (we'll just say it like it is here) knitting books. I gaze through the patterns, maybe finding one or two that catch my eye, and then, eventually, I set the book on my shelf (which now has a knitting section squeezing into my "How to Homeschool" section) where it begins to collect dust. One exception would be Scarf Style which I am still knitting scarves from and I think I just found the next exception...
No Sheep for You
by Amy Singer.
Take note! Don't think for a minute that this book is just for people who are allergic to wool! This book is for anyone who ever knits with non-wool fibers and blends, wants to substitute cotton or another plant fiber for a wool pattern, or has an interest in what benefits synthetic or natural fibers bring to a blend. Oh, and if you're looking for a great pattern... you can find that here too!
(BTW - I did have to assure my son that I would continue to wear clothes when knitting.)
Have you ever wondered...
Where do plant fibers come from and how are they processed?
How will each fiber feel on the needles and on the body?
How to block your new silk shawl?
What's the best choice for a cabled knit?
Why would I want to knit with corn or seaweed?
What about drape, sheen, durability and care?
Do I really need to swatch? Come on talk me into it.
And what the heck is modal?
Or maybe you just need to explain to your friends why they can't smoke your hemp yarn.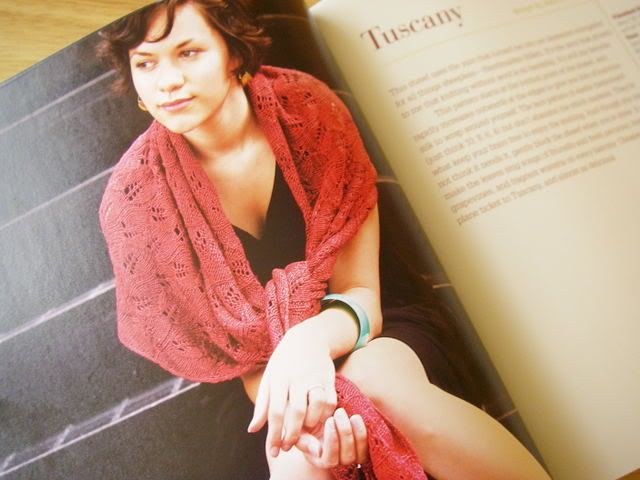 Amy's book answers all these questions and more.
In addition she includes a great variety of patterns from sweaters to socks. You'll find a few very masculine sweaters for men and some great colorwork patterns for women. Short sleeve, long sleeve... this book really has a bit of everything!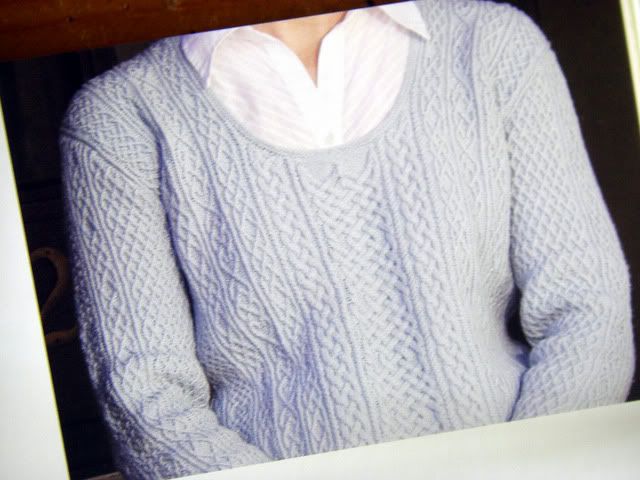 As one who lives in a warm climate, I am often looking for wool substitutes but frequently find myself confused... do I want a cotton blend or bamboo? If I need some stretch, do I want a blend with tencel, microfiber, or silk? Now I can shop prepared!