Back to Bonita... Crochet hook in hand, I began the crochet provisional cast-on. If you've ever done a crochet provisional cast-on of 222 stitches on size 2 needles then the rest of this post probably won't interest you. But it was new to me and took soooo much time that I just have to document it...
Let's start with the fact that I only have a vague idea of how to do a crochet chain. Out comes my Knitter's Companion and the crocheting begins...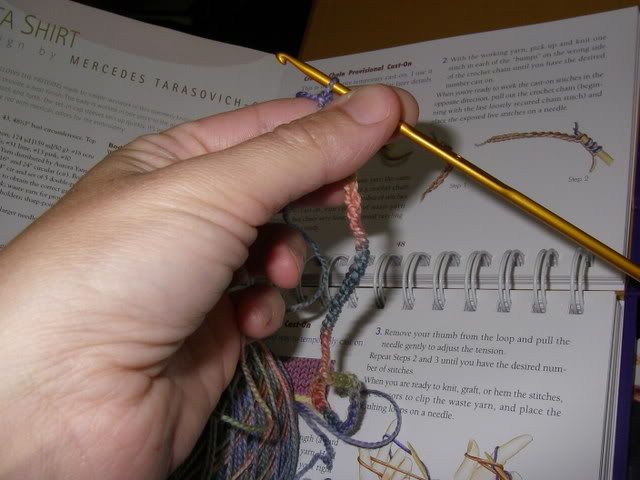 I then had to pick up 222 stitches with my working yarn from these little bumps on the back side of the chain. Okay... I think... I would've taken a picture but I was so bug-eyed from pulling skinny cream cotton through a multi-colored crochet chain that it slipped my mind.
Then, after counting... and re-counting, I joined to - oh yeah more re-counting - knit in the round. It was at this point that I realized that I had one stitch too many so I neatly pulled one stitch off of what was apparently the wrong end because it started to unravel. There was no backing down on this one... it's not like I could just do the 2 hours of casting on again. So squinting under the Ott-Lite (did I mention my vision is rapidly deteriorating in my left eye making such tasks almost impossible) I managed to secure the end and knit.
So, 3+ hours after I had begun and being very careful "not to twist" when I joined, I had this...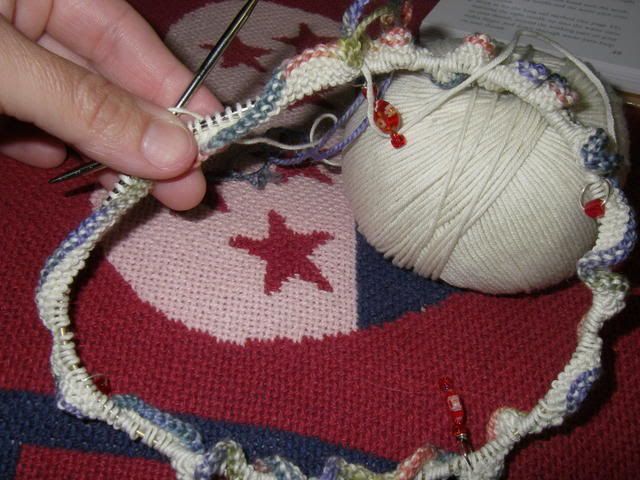 Is it twisted? I don't think so but really, how could I know for sure?
Today... first chance I get after school work, I'm back to the task. I knit several rounds on the size 2s... looking good, no twist, a little reading. (BTW - I really like this yarn. I'm using the recommended Garnstudio Safran. Very smooth and easy on the hand for 100% cotton.)
Finally, I get to switch to size 4s, but now it gets scary. I have to remove the waste yarn and place the live stitches all 222 on another needle.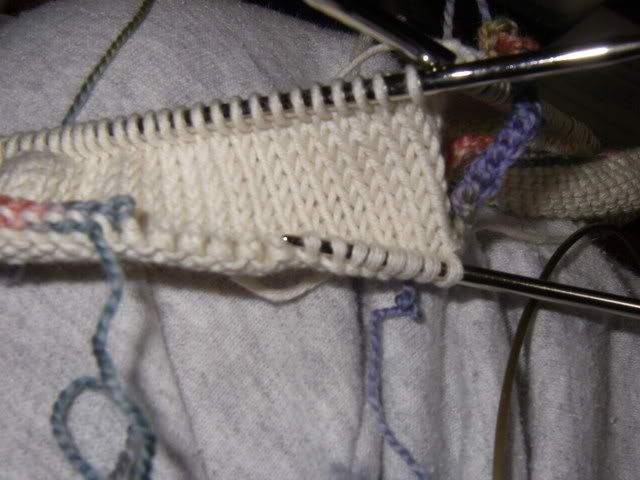 Now, I join the two for the hem...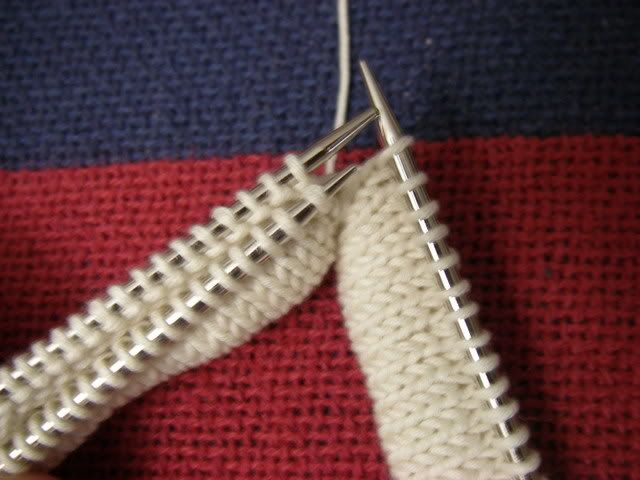 I was fascinated by this whole process and couldn't put it down.
Tonight I got a chance to work some more...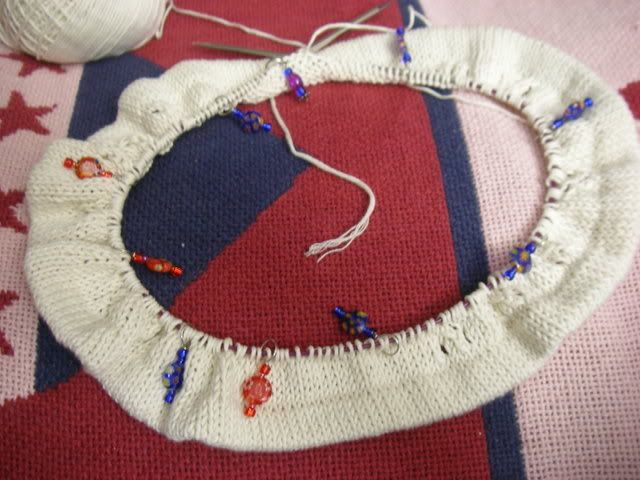 Check out this hem. I love this hem.
Wrong side...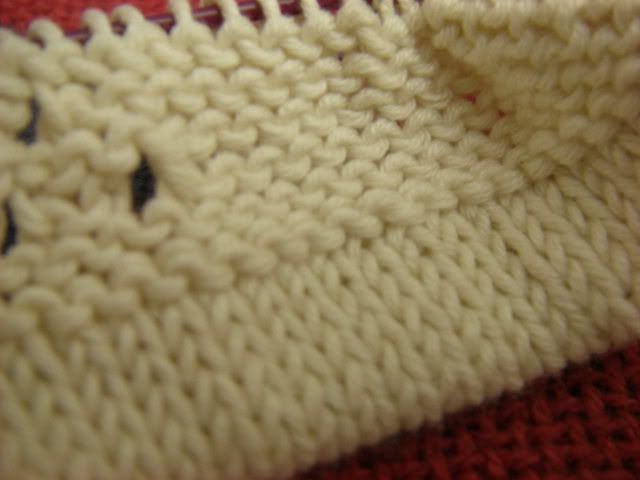 Right side...
Love. It.
I love the feel of it, the weight of it, the look of it...
It was tedious, painful, frightening, and way too time consuming, yet awesome in final form. Worth it? I'm not sure yet... but I'm telling you, I will never frog this hem. If the rest of the shirt doesn't work - but of course it must, it will! But if it doesn't, I will tear out the rest and forget it forever, but this hem... this hem I will hang on my wall as a work of art in it's own right!