Ahhh... 3 hours at the local roller dome! This used to mean 3 hours of knitting while the big boys skated and JoJo climbed around the bleachers, painted in the craft room and indulged in the many snacks. This time, without his best bud KayKay to hang with, it meant 3 hours of tugging roller skates on and off JoJo and dragging him around the room. Eventually I realized that he had given up on trying to skate and had settled for flopping to the ground so I would catch him. Unfortunately by the time I figured this out, he had already gotten the best of my time... and my back.
Actually, this would've made a really cute picture but since I never got to open my knitting bag, well, the camera never made it out. But I do have these to show you...
The
perfect
buttons for
Flair
: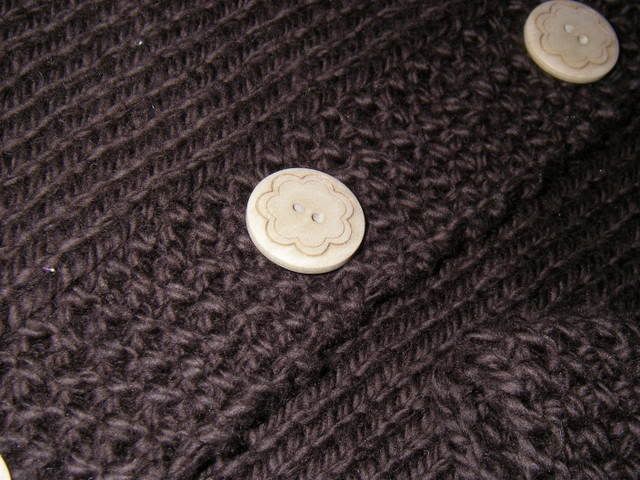 The perfect yarn for
Tuscany
... possibly... I only bought one ball to swatch but it is a cotton/silk blend that I can really imagine wrapping myself up in. (I would really love to knit this in a deep red but since that would drastically limit my Old Navy t-shirt options, I figure I should stick to a more practical brown.)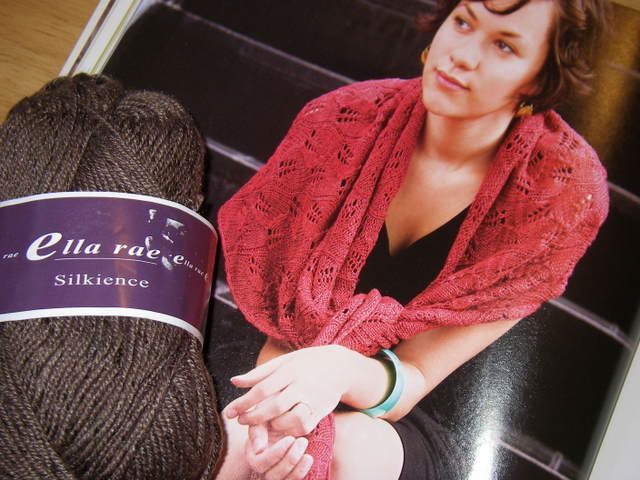 And Garnstudio Safran for the perfect summer top... Bonita from the Summer 2006 issue of Interweave Knits: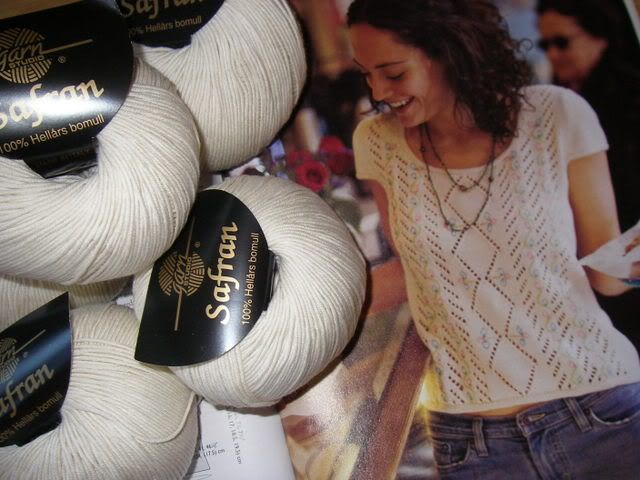 I have wanted to knit this top for almost a whole year... can you even believe my restraint?!? I would love to challenge
Lynda
to a race since she just started hers but I don't like to lose... and Lynda actually finishes the things she starts in a respectable amount of time.
Food for thought... If you buy new yarn and cast on within a week, it's technically not stash. Therefore, you are not stashing yarn, just simply ignoring the stash that you have which is clearly a much lesser offense than shamefully splurging on unnecessary new yarn. If it's on the needles, clearly you needed it.