Hello, my name is Tammy... and I'm addicted to knitting books.
Whether or not I ever actually knit a project within a book is fairly irrelevant because I'm content to gaze through the pages over and over admiring the fine work of the designers. There is inevitably one or two projects that go on my "must knit" list but actual knitting of said projects may or may not ever occur. I feel that the fact that I'm realistic about this now is great evidence of growth and wisdom on my part. Baby steps.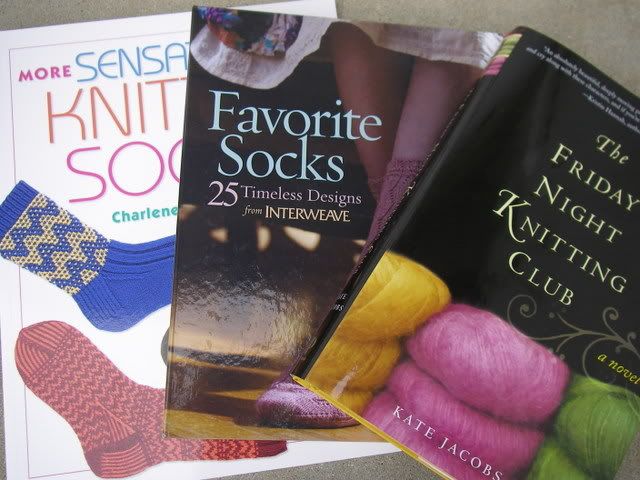 But clearly, with the speed and intensity with which I knit socks (I hear you laughing), the 2 new sock books above were essentials!
The first few pictures are from Interweave's
Favorite Socks
...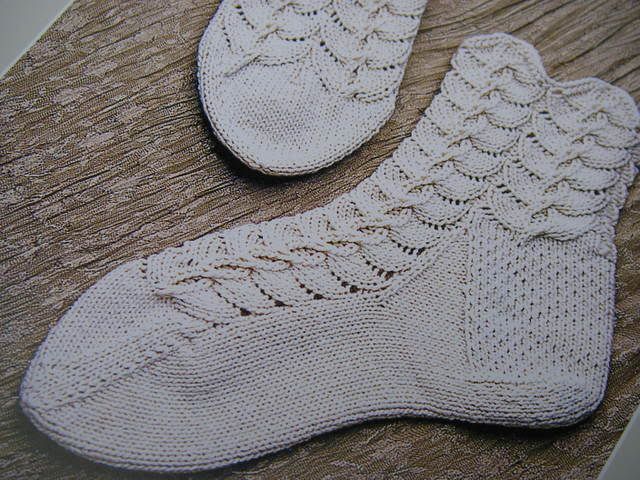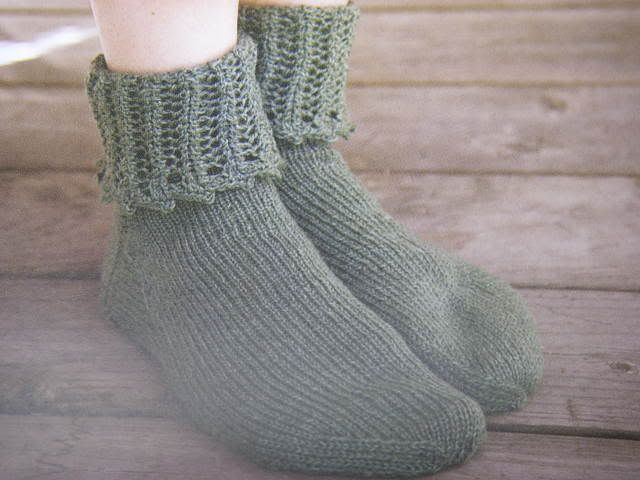 Actually, I really LOVE hand-knit socks. I wear them more than anything else I've knit and often think that I would be content to knit only socks. After all, the sock yarns available are so amazing... plus the patterns and options are endless. If you feel like knitting some lace, what's better than a small project like a sock to get it out of your system. (Things are out of my system pretty quick so I need to remember this.) Cables, ribbing, fair isle... same thing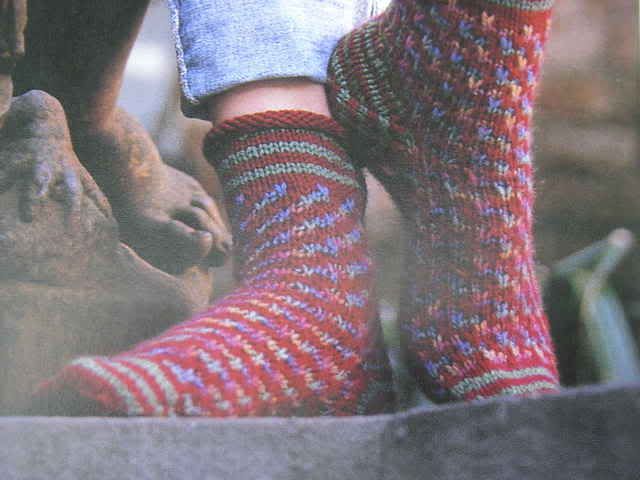 applies. And I'll tell you... after looking through these books, I want to just start knitting everything cover to cover!

And while colorwork in socks like you see here is unlikely to make it's way onto my needles, I sure do admire them!
The next group of pics are from
More Sensational Knitted Socks
and they
are
sensational. I think I actually ended up taking pictures of all the pages before I realized that might be overkill, but it was just all so good...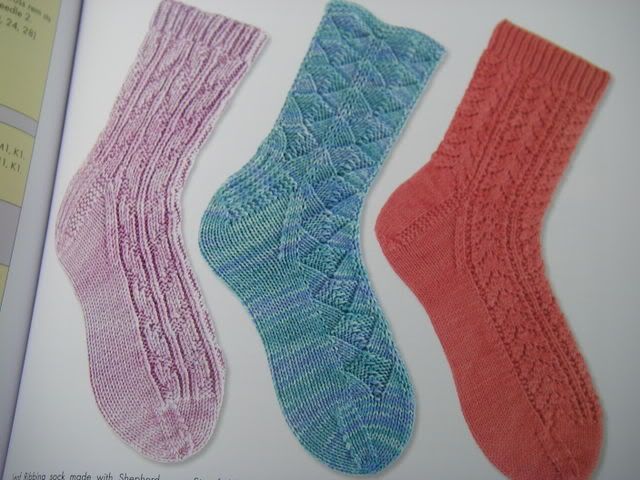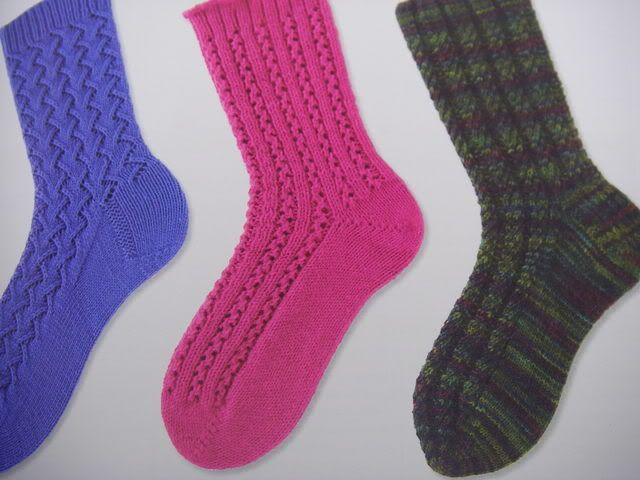 And again, this last group is unlikely... but sure makes me want to give it a shot!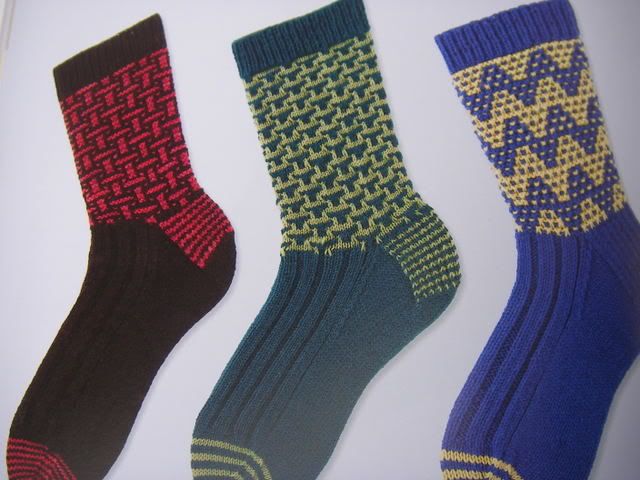 I will say that the Amazon delivery today has motivated me to get knitting on my socks. I love the heel on these Dia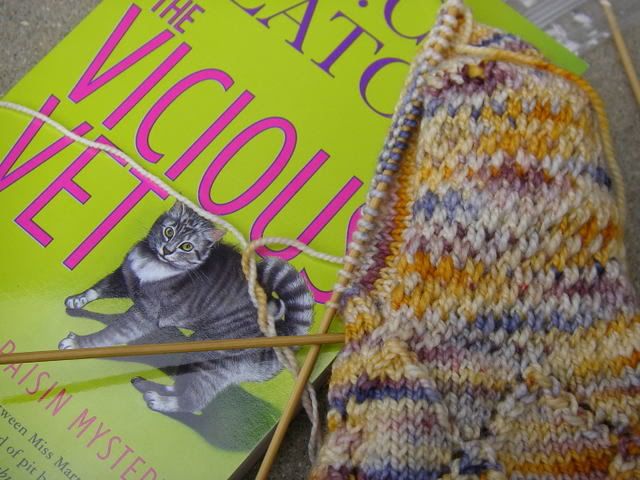 mond Lace Socks!
I also started a new
Agatha Raisin
mystery by M.C. Beaton last night. If you enjoy mysteries humorously investigated by an overly curious and fairly tactless middle aged woman, I highly recommend this series.
BTW - I wanted to get the
Friday Night Knitting Club
because I know it's being made into a movie starring Julia Roberts so I figured it must be could... but now that I think about it, my reasoning here is probably a bit faulty so we'll just have to wait and see.