This is after all supposed to be primarily a knitting blog (although my ability to stick to any one topic and any particular time is quite beyond my control).
Well, I've been busy. Busy, busy, busy! Flair is creeping closer and closer to completion (tomorrow I'll begin a local button search) and Clementine is, well, lonely. And just look at what I have waiting for me to dive into!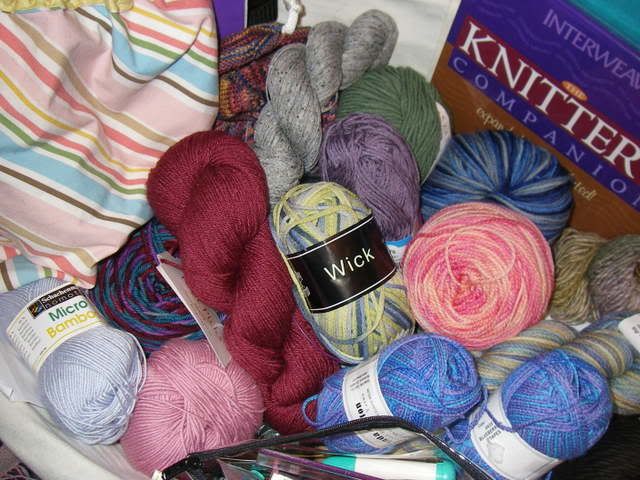 Isn't it just beautiful. The red in the middle is one hank of Knit Picks Gloss that I ordered because I still haven't gotten Knitty's
Thermal
out of my mind. I figure a few rounds on size 3 needles will be sure to convince me one way or another. And btw, the little pink striped bag in the upper left hand corner is from
Kaity's Shop
. It is a very well-made lined drawstring bag... and is currently home to my Clementine Shawlette.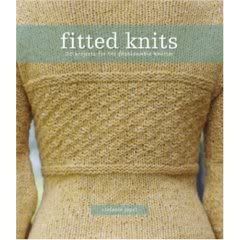 I don't have much (okay, any) knitting to show you... but I can share another book "review" with you. How about a glimpse at Stephanie Japel's
Fitted Knits
?
I was hesitant to order this at all because, as the title clearly indicates, it is a selection of "fitted" knits. While I love the way so many of you look in fitted knits, I'm a much better candidate for slightly-loose knits that won't cling to my apparently very proud 5 baby belly. However, curiosity got the best of me and I succumbed. (yeah - big surprise there)
I'll be honest... at first glance, it seemed to be mainly a collection of creative variations of Stephanie's very popular sweaters like Forecast and Simple Knitted Bodice.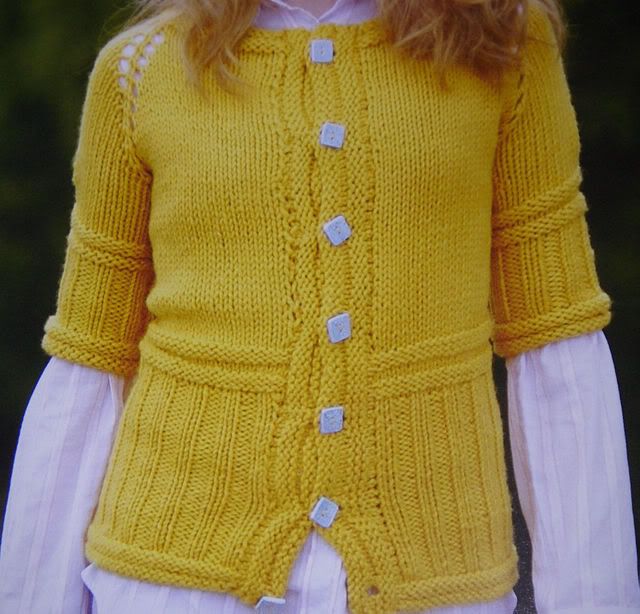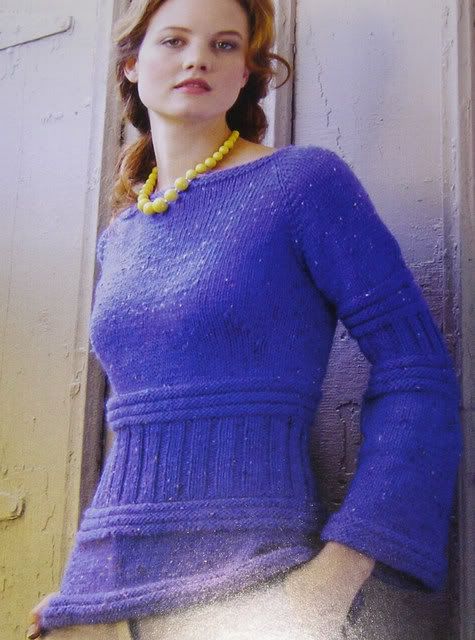 But when I pulled it out again later with a little more time, I found quite a variety of other lovely designs that I hadn't caught before. She offers tips on modifying knits to fit just right and most of the designs feature very affordable yarns such as Cascade cottons and wools. Sadly, as I had suspected, most of the designs are too "fitted" for me (not for my taste... just for my figure)...
However, there are a few I'd definitely love to knit with a couple of fitting mods ...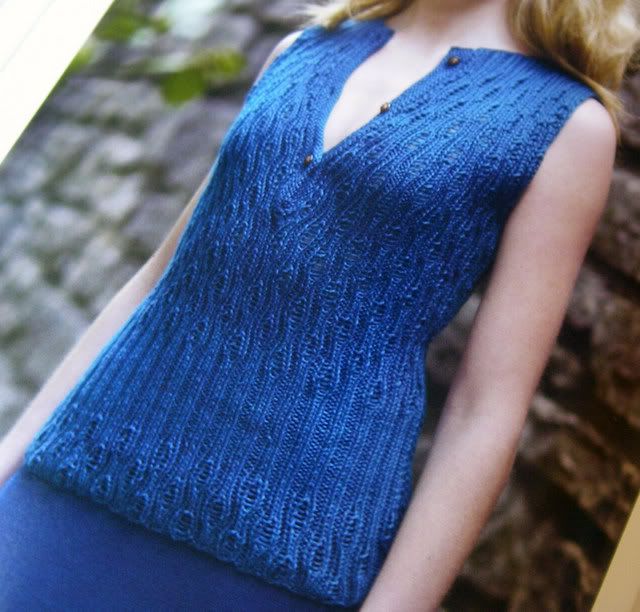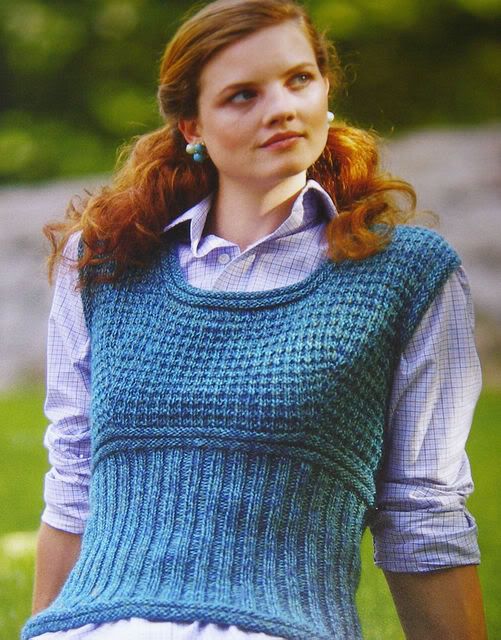 And, I think she's pulled off one of the classiest knitted dresses I've seen...
I would so make this if I had a cute little figure... plus if I had more (okay, any) time, patience, and determination.
All in all, it's a keeper and I think any fan of Stephanie's work will love this book.