I haven't had much time to knit so I'm surprised at how fast Bonita seems to be going... especially considering the time I've spent with fixes.
See the mess up in the lace...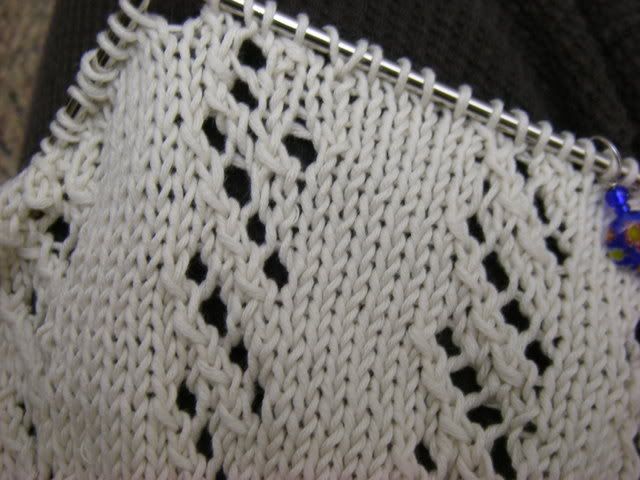 Cringe... these fixes stress me out...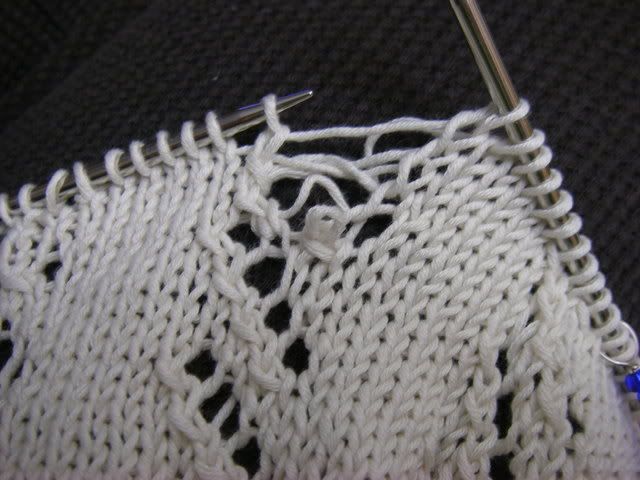 But overall, I'm loving it. It feels great too. It's going to be a nice lightweight summer top.
By the way, do any of you watch Lost? They were starting to lose my interest last season but the twists and turns of late have me hooked again. What about John Locke's father?!? What do you think?