I'm hooked, totally and completely, in a way that rarely possesses me, to knit, knit, knit Something Red. I don't know if it's the color, the classy simplicity of the knit, or my strong desire to wear it right now! If I could knit the ribbing while I was wearing it around town, I would!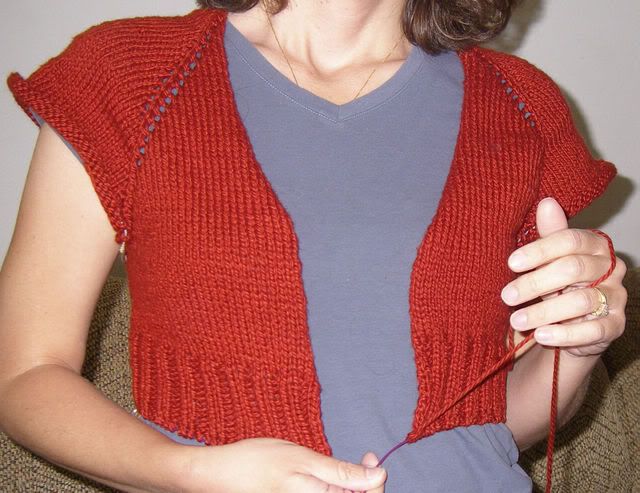 And the yarn... I said before that Blue Sky Cotton wasn't my favorite to knit with and I want to clarify that. It is 100% cotton so it can be a bit tiring on my hands, but it is so soft and the resulting fabric is something that I just want to wrap myself in, so in the end it is worth it.
No more time to blog... gotta go knit while I have a few minutes!