This morning we enjoyed a delicious breakfast and Easter egg hunt hosted by some dear friends.
This afternoon, I did some work on the Koigu Embossed Leaves socks I started late last night...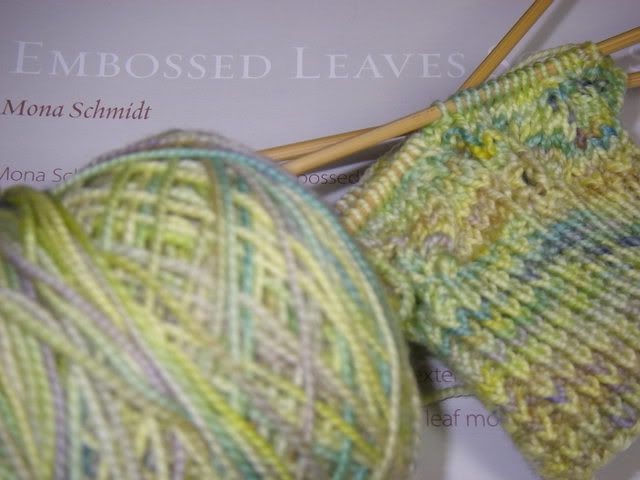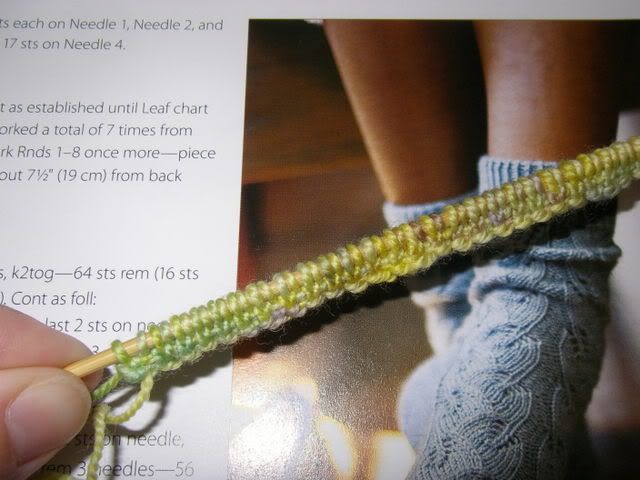 I love the pattern, the color and texture of the yarn, and the new cast-on and ribbing I learned! I love learning new knitting things!
Then I was wandering around Borders Bookstore this afternoon waiting for my son to pick out a CD and, for some reason, this book in particular caught my eye...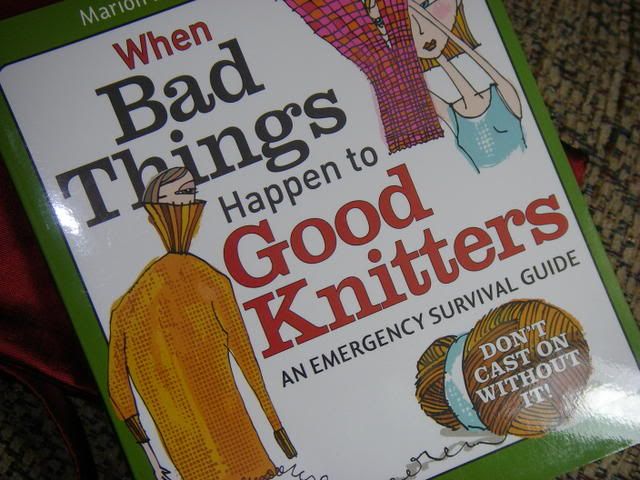 I'm still looking for the chapter on missing passports but it does seem to include a lot of helpful knitting tips.
BTW: Late news reached me last night that my passport has been mAilEd (mailed!!) from Houston yesterday and I should have it "on or about 4/11". That would be Wednesday... my flight is tomorrow morning at 10:30... or was. So I sit... and wait... some more. Oh well, at least I'm waiting with Koigu.
Happy Easter Friends! He is risen indeed!