Whew... I survived. It was a great family trip and I'm so glad I was able to m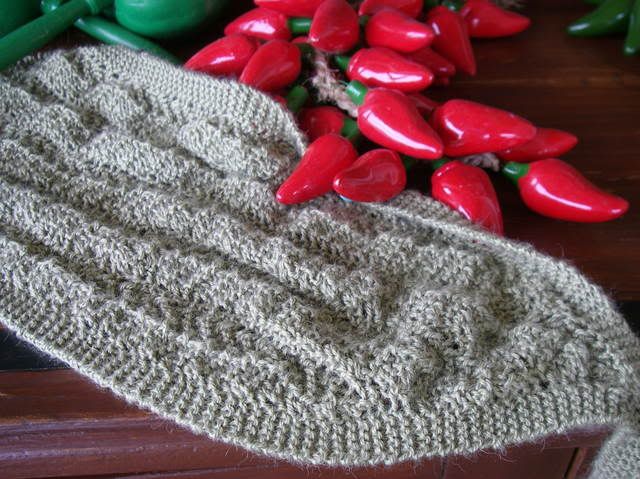 ake it. It's amazing how easy it is to do absolutely nothing for a few days... I did a bit of reading and knitting, but spent a lot of time just visiting with my family, laying in the sun, eating incredible food, and playing Cranium (fun game - highly recommend it). I think it ended up being the perfect length too... any longer and I would've really been missing my kids. The casa we stayed at was spectacular and I'll share some pictures as soon as I can get them downloaded from my husband's camera.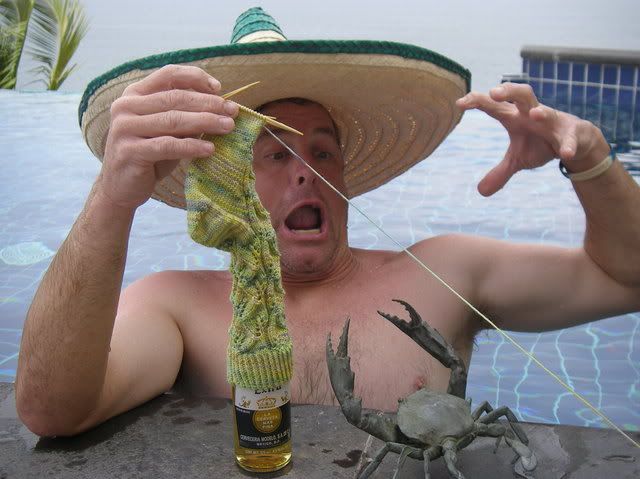 Yes, it was a relaxing trip... and my husband was so kind to pose with my Embossed Leaves sock.

Here's a picture of my family waiting for our delayed flight at the Manzanilla airport which had a total of 4 gates and could take 2 planes at a time (a far cry from the chaos of LAX).
Oddly enough, my youngest brother, Pete, and I were hardly bothered at all by the delay... yeah, we won't talk about that.