No knitting in this post... But I did want to share some pictures of our trip for my friends and family and this is the easiest way to share.
The first picture is the front door to La Casa Lucerne in Manzanilla. The 2nd picture is inside the villa looking up at the front door. The bedrooms, kitchen, and one TV room were the only rooms that were technically "inside".

This was our "living area/game room"....


The view from our bedroom...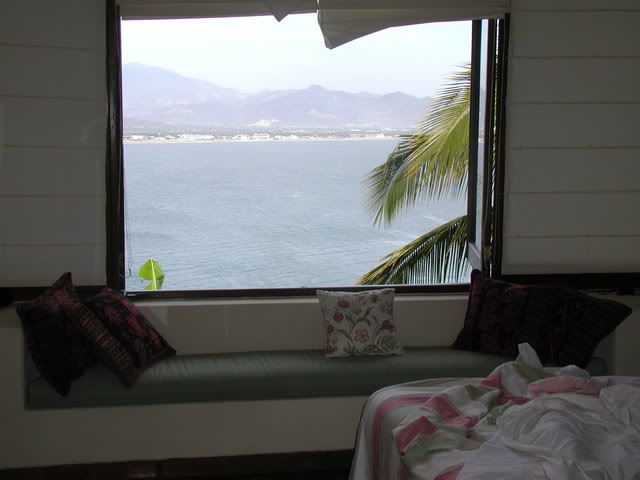 And, of course, no trip is complete without a couple of pet monkeys. They were funny, playful, and affectionate. (I wonder if they're still laughing at our silly antics as we ran around getting them to play?)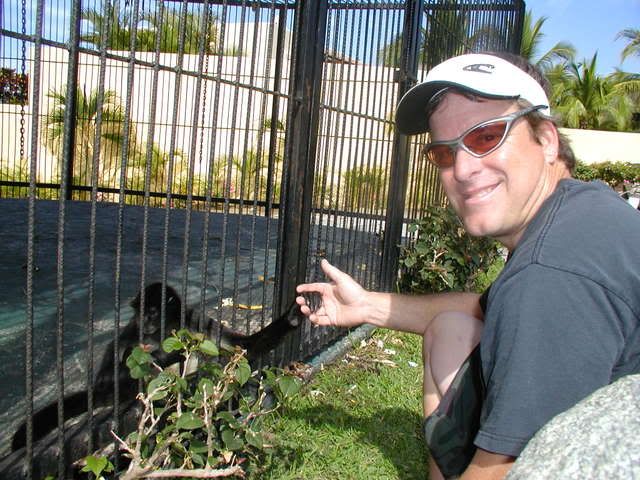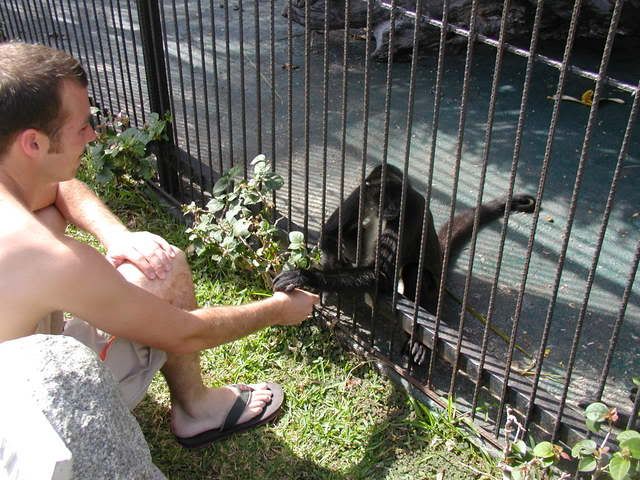 We enjoyed incredible Mexican cuisine prepared by Marta who was one of the staff of four (4!) that took care of us for the week. I'm not sure if I mentioned but my mom put together this trip and we were all her guests in honor of my dad's 60th birthday. (in other words... for us the trip was free!) Thanks Mom!
Mi familia...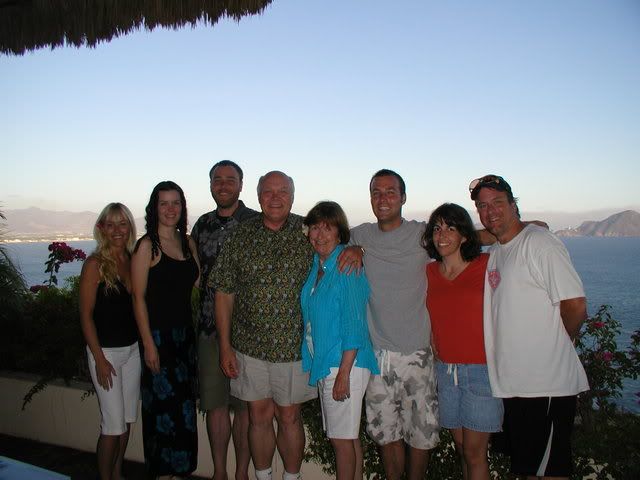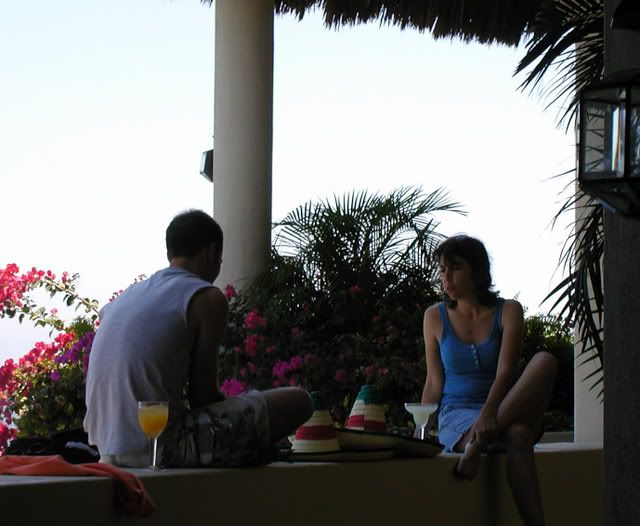 I'm still not crazy about travel (just hate being stuck on a plane)... but I would have to say, this was most definitely worth it!
I guess the only thing missing was the chance to relax with a cocktail and a view... oh, wait... nevermind...