I woke up early this morning, checked on the status of my passport (still no word... "the people" are very busy), and proceeded to the shower. Now our shower has not been working quite right lately. And by that I mean, for the last few weeks, it wouldn't produce hot water. At first, my DH matter-of-factly informed me that I just needed to let it run a while then flush the toilet. Okay... hot water. But this only worked for a few days until it then became necessary to turn on the downstairs water which somehow triggered the upstairs water valve to "flip". Yeah. In a gradual decline we finally had to resort to a series of water running and flushing upst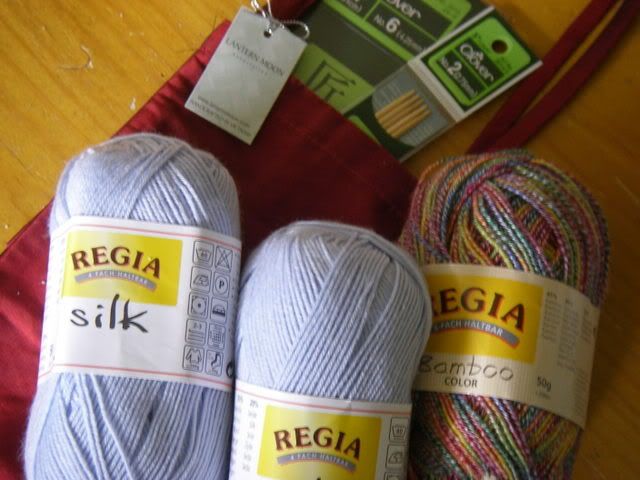 airs and down until hot water was released. (And yes, I did say "the last
few
weeks")
Well, DH finally had a chance to take the shower doohickey apart last weekend and was able to locate the problem and adjust the valve so we could get hot water... but only hot water. He was going to have to order a part to completely repair the valve. However, and here's the good news, with a flush of the toilet, all the cosmic laws of toilet flushing and it's effect on hot running showers are reversed and cold water joins the hot water stream producing a perfectly warm shower... until today. Today the water would only stay warm
while
the toilet was flushing but became steaming hot as soon as the flush was over. I kid you not... I actually had to jump in and out of the shower and flush the toilet every minute or so to maintain a tolerable temperature. I hate to waste water so today I managed to keep it to a 4 flush shower.
Considering the bl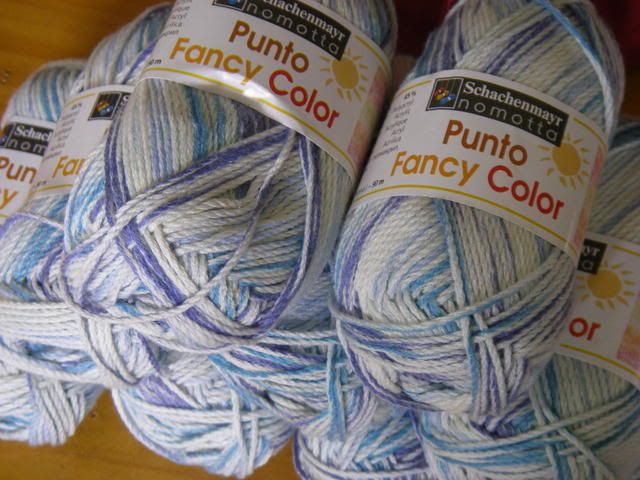 ack eye I'm sporting from the zipper of a sweater swung in my direction by my youngest (during a baseball game -ugh - I might add), the infection that's returning to my other eye following an obviously too brief stint on antibiotics (I'm not a good patient), and the missing passport... I really can't imagine my day starting any other way. And I'm telling you right now, one way or another, this is all related to my upcoming trip. No doubt.
But, before the day could totally defeat me, I got an e-mail from
Wendy
mentioning a sale at the LYS.
40% Off Everything!
The healing power of a couple of hours at the LYS with friends (and shelves of 40% off yarn) is really quite remarkable! And heck, I can knit with or without a passport so no worries here (almost).
Bonita is coming along... I was concerned about knitting a whole top with such fine cotton but it's really an enjoyable knit. (And now that I've gotten the pattern down, I'm not wasting time fixing so many mistakes.) Sitting on top is a ball of the Debbie Bliss Cathay that I picked up today to make Knitty's
Tahoe
... I'll be knitting this one along with
Julie
.
BTW -
Charity
, the third book in yesterday's picture is
Daughter of Silk
by Linda Chaikin. She writes historical fiction usually involving romance and a bit of mystery. I always really enjoy her books (in spite of the cheesy romance novel type covers which I'm always trying to hide).