Well, I finished my SKB! I am very pleased with it and knit furiously in hopes of being able to show it to you tonight but it was just too dark by the time I finished to get a decent shot. Tomorrow I'll share it and beam (because I LOVE it!) but tonight I can only complain.
My hands are used to lots of knitting, but those sleeves... knit in the round with a cotton yarn on size 7 bamboo dpns - plus purl ridges - have just about done me in. (I have a thing about purling... ribbing and purling backwards are fine, but actual purling... yuck!) But I didn't dare put it aside again! No with determined perseverance I pressed on.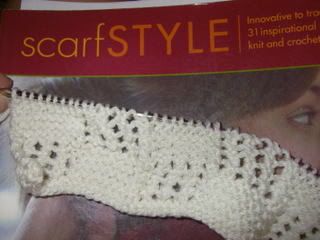 Anyway, I just pulled out the Midnight Moonlight scarf I started the other day (I needed a small project to take along on a field trip. Shhh - yes I know I could've taken socks) in order to treat my hands to some soothing Rowan Cashsoft Baby DK but my hands hurt! Too. Much. To. Knit.
I guess I'll go to bed.