Presenting my very own SKB!



Simple Knitted Bodice
by Stephanie Japel
Cascade Pima Silk
(Just over 8 skeins)
Knit Pics Options - Size 7 & 4

I am so excited to finish this because I LOVE it!! I love the fit, the feel, the design... and it was fun to knit. Great pattern! While cotton is not my favorite to knit with, I do love the feel of the finished sweater. It's soft and a perfect weight for here. It was also a pretty quick knit. The body took me about a week and the sleeves and neck took about another 5 days.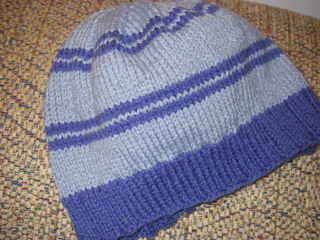 And, one at a time... here's one for the Christmas ministry on the sidebar. I'm hoping to get a few more made over the next few weeks. This was a pretty quick knit... would've been even quicker if I'd had a few hours to sit down and knit it straight through (if I'm even capable of such attention). As it was, I had to grab a few rows here and there throughout the day while I cared for one child down with the flu and helped the others through their school work. But I still got most of it done in a day.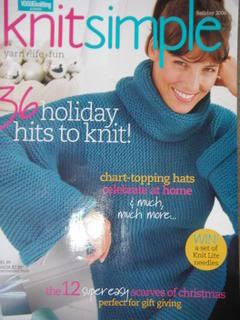 I don't have much hat knitting experience, so it was perfect timing to get this in the mail today.
It's not my favorite knitting mag as it's mostly full of novelty yarn and bulky knits but I loved this spread. It includes simple instructions for basic hats with a formula for worsted or bulky knit hats in all sizes.