Here is a child who has spent the first 8+ years of his life in the 2 foot deep baby pool. Since he was old enough to scream, he has absolutely, positively, in no uncertain terms refused to go in a big swimming pool. Any attempt on our part to share big pool joy with him by carrying him into the pool has been met with sheer hysterics. (And believe me... nobody can do sheer hysterics quite like this one.)
So imagine my surprise when we met some friends at the pool today and I turn around to see this...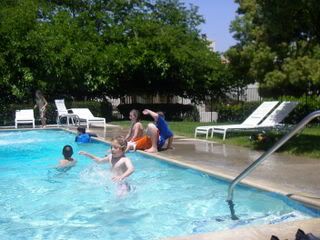 And again...
And some more...
After 8 years of wading, I have a swimmer....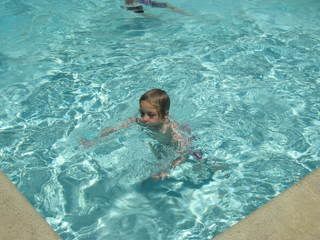 I'm so proud!! He never ceases to amaze me. To accomplish anything, all he needs to do is decide to do it. Quite a strong will has he. (Have I ever mentioned he talks like Yoda?)
As for Tulip, looks like we're gonna make it.
It's a unique trim but close-up, it looks like the picture...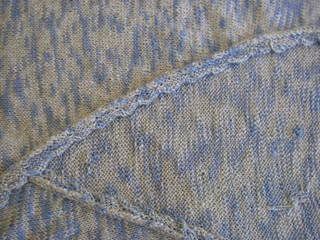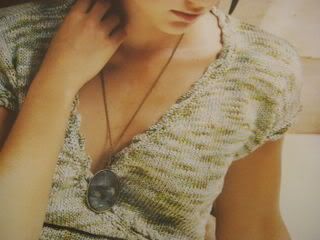 And as for those
nickels and dimes
...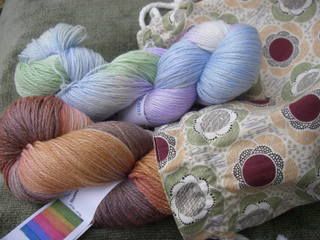 A new project bag to add to one of my most useful collections since I carry a project with me everywhere.
And, the possibly less needed, but much coveted Seacoast Handpainted yarns. Merino/Tencel in "Fresh Air" and a Merino/Bamboo/Nylon blend in "Chocolate and Caramel". They are both stunning!
Unnecessary and gluttonous, yes... but still stunning!