Today was Saturday and you know what that means, actually you may not, but for us today it meant Basketball!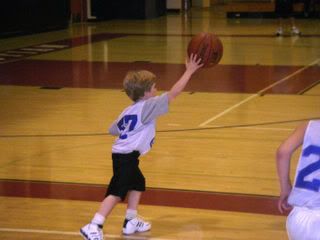 And
surely
you know what that means... a day of Knitting without guilt! Yay! You know away from all that "I really should be cleaning or doing laundry" guilt. And I do mean a day... a
whole
day... 4 kids, 3 teams, 2 games each, first game at 9:00 and the last one started at 6:00...
all
day! I'm now ready to separate the sleeves on Wicked and got halfway through the back of the Mondo Cable Vest. In hindsight it doesn't seem like much for a whole day but there was a certain amount of cheering and chatting going on as well.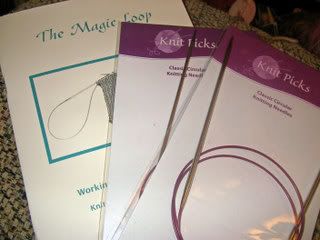 I
tried
the Magic Loop for the first time on the first sleeve of Sahara, but what I failed to tell you was that I gave it another shot and actually did the entire second sleeve ala Magic Loop. Once I got the hang of it, I really liked it. Instead of constantly twirling the whole sweater around on my lap, I only had to flip the sleeve back and forth. Not only that, the sleeve turned out beautiful... nice even stitches, no gaps or loose stitches between needles. A true perfectionist would have most likely re-done the 1st sleeve to achieve the same quality... good thing I'm only a wanna be perfectionist!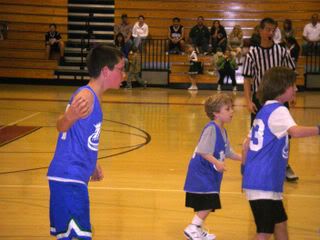 Anyway, I decided to order this booklet and some longer size 1 and 2 circulars from Knit Picks and give it a shot on some socks.
Today's basketball pics feature my youngest (and smallest) basketball player. He may not have been much of a threat but he was certainly the cutest boy on the court (this is, of course, an unbiased opinion). He is the little guy in the middle of the pictures . He may be small but he's makes up for it in determination! Besides, his imagination is at least 6 feet tall!