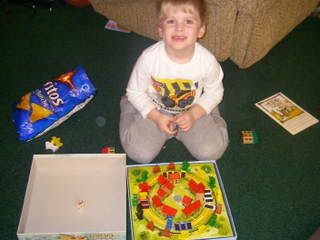 This is me playing
Kids of Catan
with my mommy. It is really fun! Every kid should have this game! Mommys will like it too.
Then mommy let me dress her up in my giggle mask cap (we still love this) and made a funny face. She even let me take her picture. I thought it was perfect for her internet... don't you?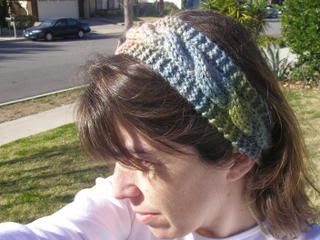 And she said to say, "Told you it was a headband... and it's very comfy."

Good Night
ETA: Better photo of headband.